The McCord 6 Weeks SuperStars for the first six weeks of the year are: Aitana Caballero, Pre-K; Nalani Fields, Kindergarten; Emiliano Cervantes, 1st Grade; and Blossom Lar, Specials. Congratulations!!! Great job!!!
McCord Elementary held its 1st 6 Weeks Success Rally Friday morning and got a little help from the VHS Cheerleaders, Vernon Lion football players and members of the Roarin' Lion Band S.W.A.T. team. To say the youngsters were full of excitement is an understatement.
Please remember tomorrow is an Early Release Friday. Also, most campuses are conducting parent/teacher conferences tomorrow afternoon and early evening.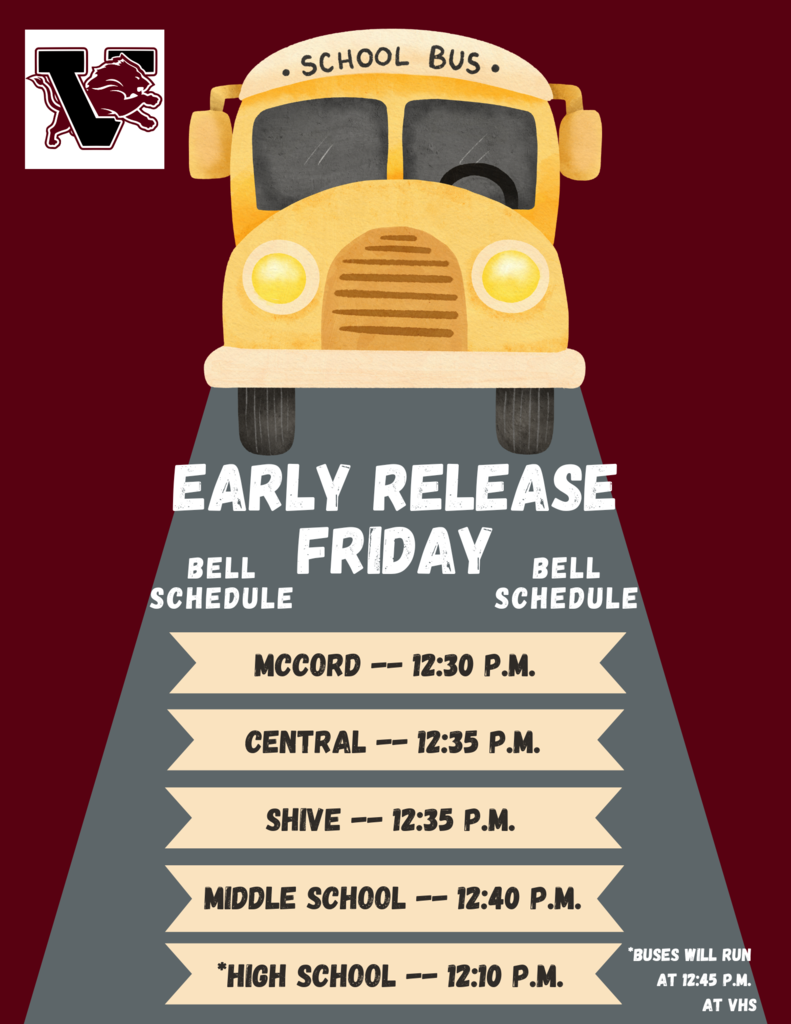 Monday afternoon the VISD Food Service Department held it's monthly meeting and staff were honored for the month of August. Bertha Reyna, who works at McCord, was named Employee of the Month for August and received a certificate and goodies from Department Manager Skylar Boatman. Receive Special Achievement recognition at each campus were: Emma Ochoa, McCord; Rachel Quintero, Central; Dorothy Mathis, Shive; Louisa Zambrano, Middle School; and Sherry Johnson, High School. Thank you ladies for all of your hard work to ensure our students receive good and nutritious meals.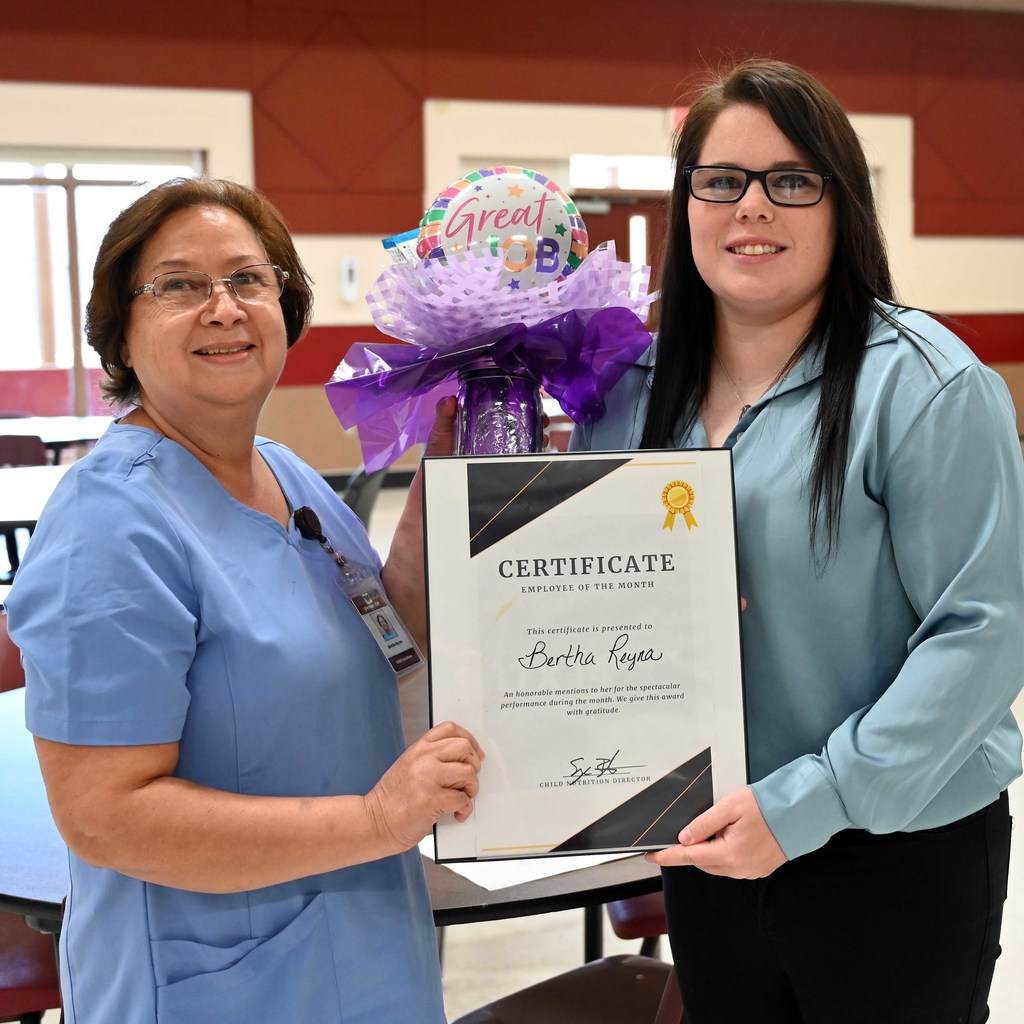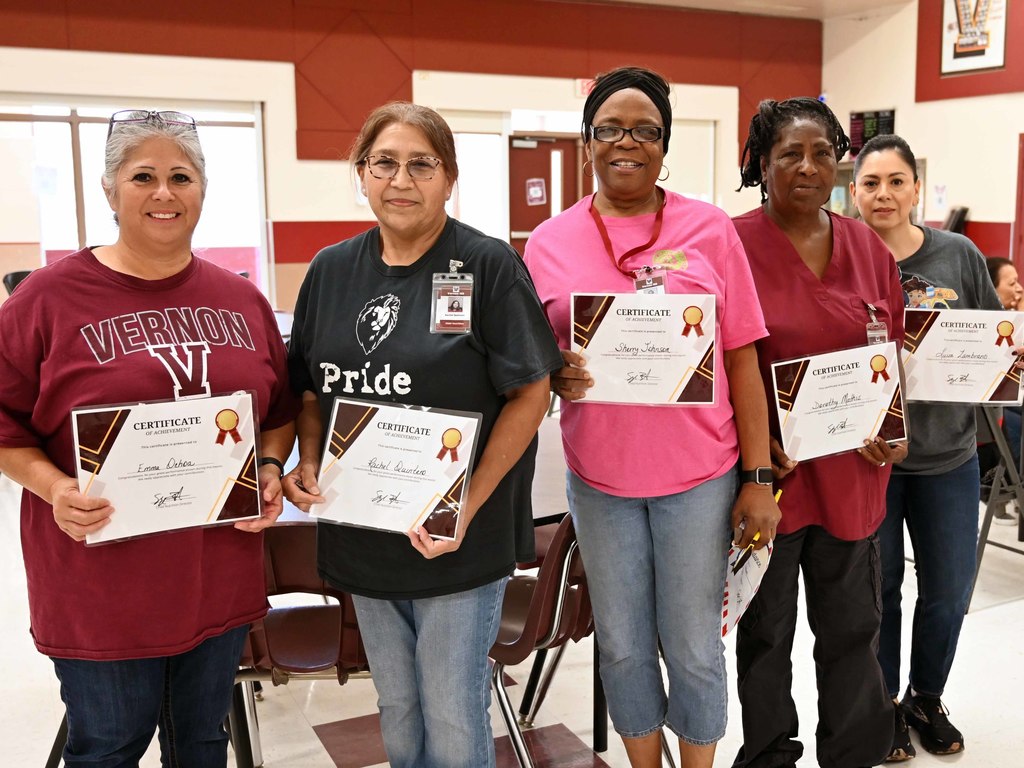 Our Students of the Week for this week are: 1st Grade -- Emiliano Cervantes, Grace Curry, Rhea Snow, Elena Moo, Emma-Lynn Adams, Joseph Htoo, Mackynzee McDonald and Blossom Lar. Kindergarten -- Thin Khine, Bella McRae, Hazlee Padilla, Ana Centeno, Birdie Rodriguez, Nalani Fields and Sophia Edmonds; Pre-K -- Michael Crosthwait, Isabella Hernandez, Nanicha Nubumrung and Alaina Martin. Your photos will be on the digital sign all next week. Great job students!!! Congratulations!!!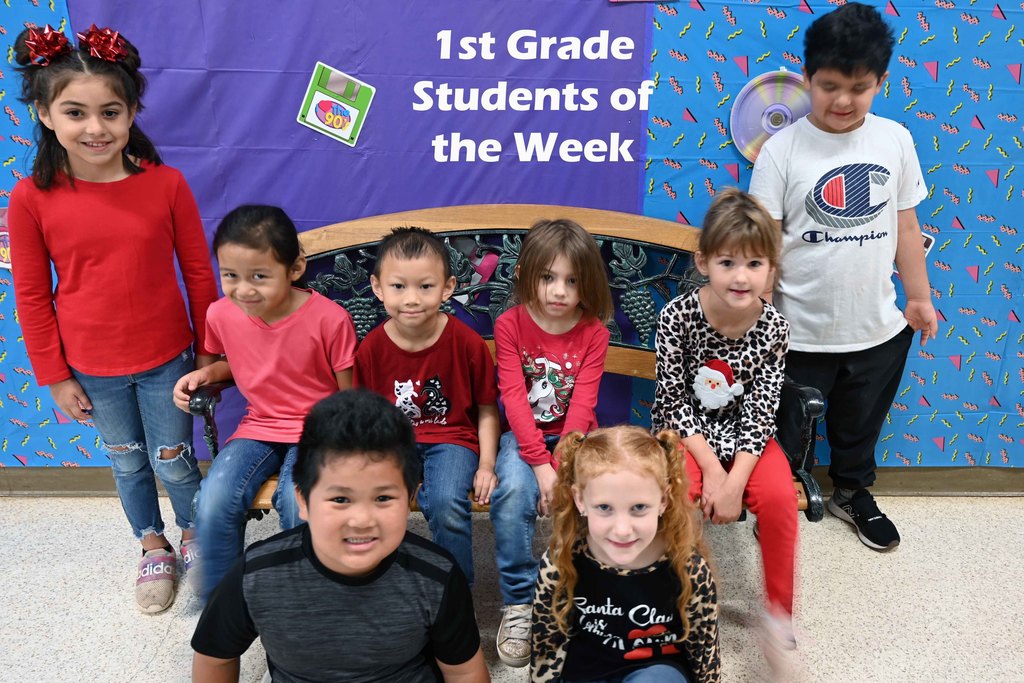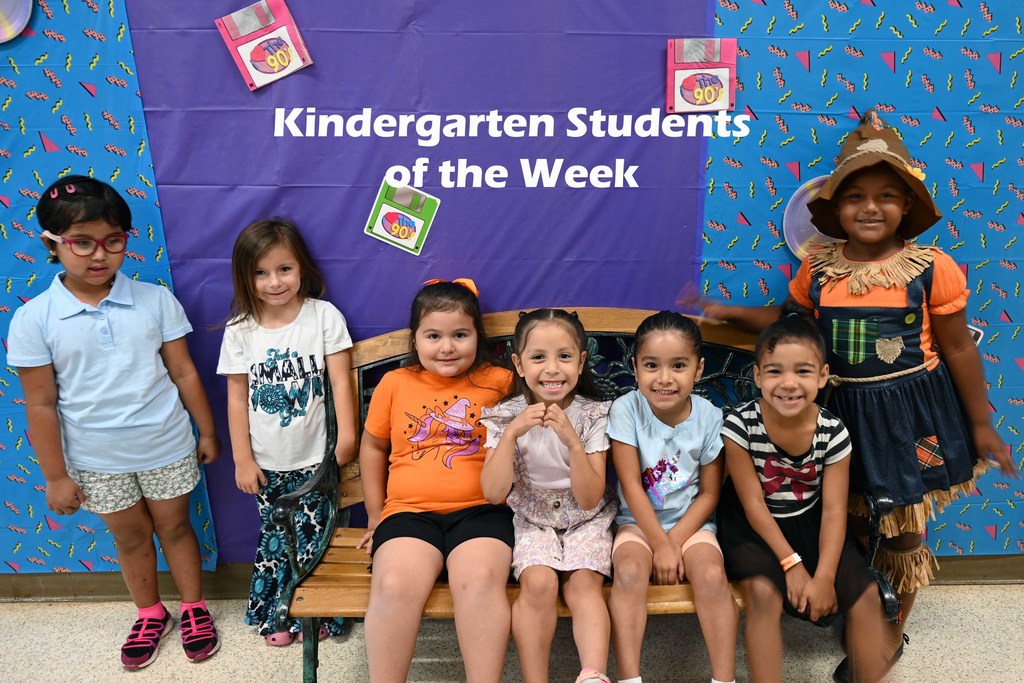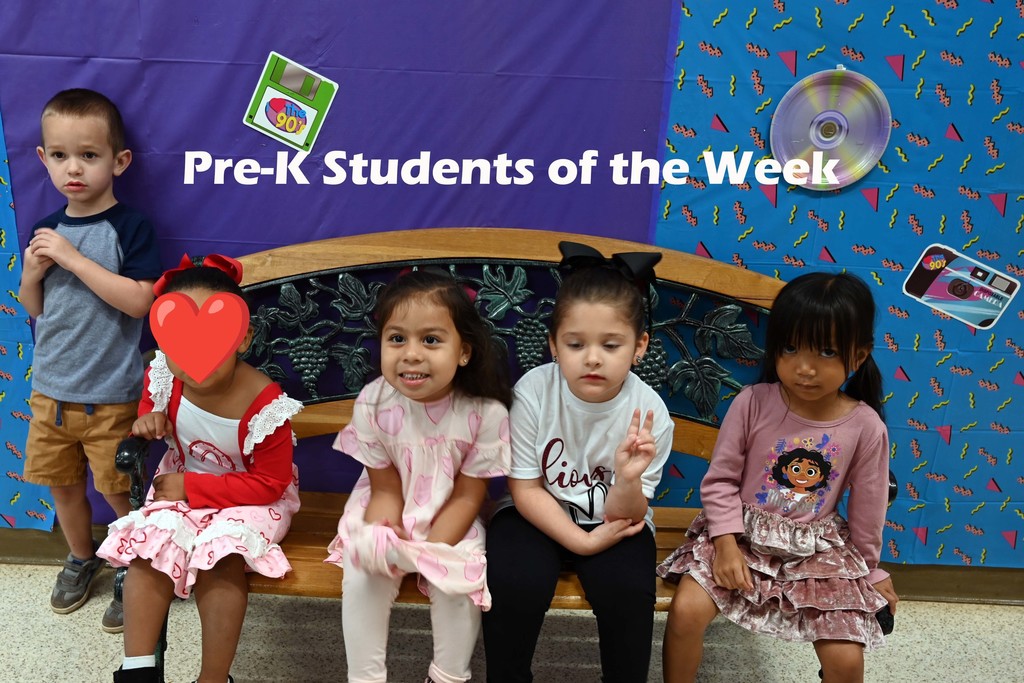 Selected as August honorees at McCord were: Staff of the Month, Nicole Feltman, Registrar/Secretary; Teacher of the Month, Allison McCurley, PreK; and Specials of the Month, Sara Reeder, Kindergarten Interventionist. Congrats!!!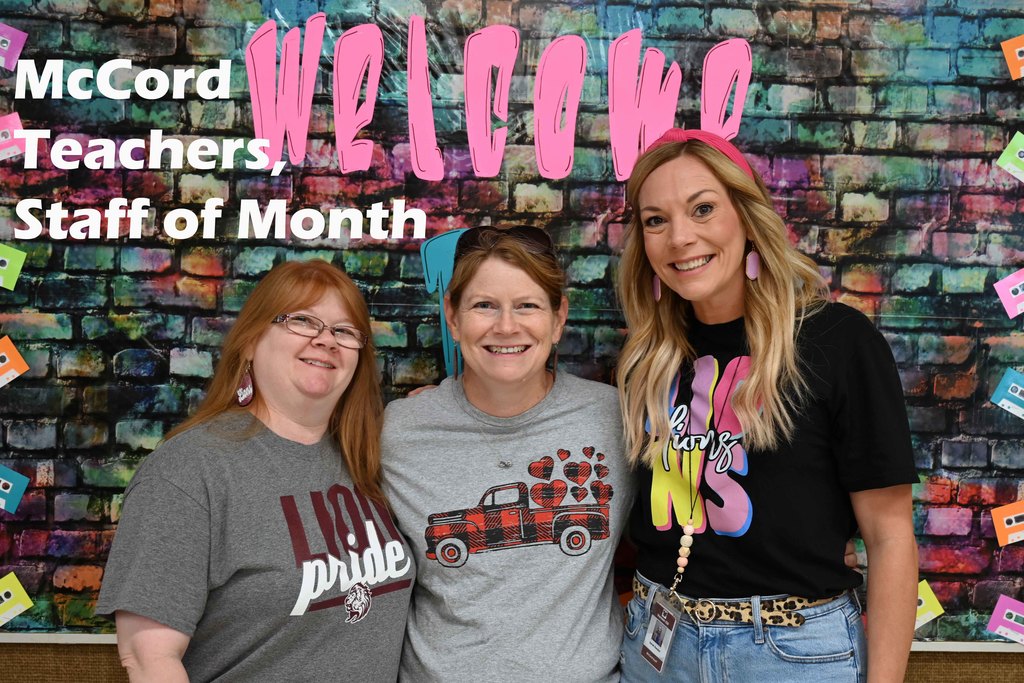 Reporting Student Absences - Important Information for Parents Dear Parents and Guardians, Ensuring the safety and well-being of our students is our top priority. To help us achieve this goal, it's crucial that we are informed of any student absences promptly.
Under the McKinney-Vento Homeless Assistance Act, schools must identify children and youth in homeless situations and provide appropriate services including immediate enrollment in school and participation in the school lunch program. The term "homeless children and youth" means individuals who lack a fixed, regular, and adequate nighttime residence and includes children and youths who are sharing the housing of others due to loss of housing or economic hardship; are living in motels, trailer parks or camping grounds due to the lack of alternative accommodations; are living in emergency shelters; are abandoned in hospitals; or are awaiting foster care placement. Should you or your child find yourself in these circumstances, even temporarily, there are services to help. Nicole Cameron, is the McKinney Vento liaison for the district and would be able to help get you connected to resources you may need. You can contact her at (940) 553-1900 ext. 2248 or at
nicole.cameron@visdtx.org
. You can click this link to watch a short video on the McKinney-Vento Program.
Our VHS cheerleaders will be conducting a cheer clinic for pre-k thru 5th grade students on Thursday, Oct. 5. The deadline to register for the clinic is Monday, Sept. 25. The clinic will be held from 5:30 p.m. to 7 p.m., at D.O. Fulton Gym. Those who attend the clinic will then perform on the sideline with the cheerleaders during the first half of the District 3-3A opener against Clyde on Oct. 6.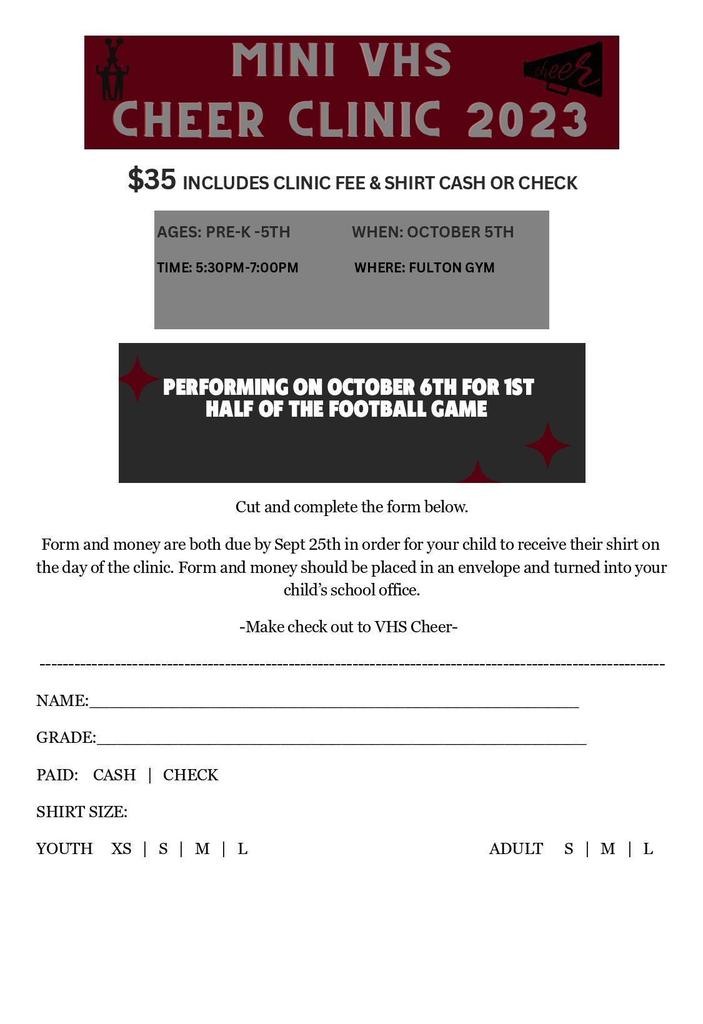 McCord Students of the Week for this week are: Early Childhood -- Emilia Mullins; Pre-Kindergarten -- Major Dbbs, Braylee Moseley, Ryland Estrada, Logan Northcutt, Vincent Lar, Kamryn Castillo, Victor West & Shepherd Kimmey; 1st Grade -- Zochitl Blanco, Jovani Lopez, Benjamin Hai, Josiah Bodine, Say Ya, Andie Chilton and Kaidan Balay. Congratulations!!! Their photos will be on the digital sign at McCord and the Admin Building next week.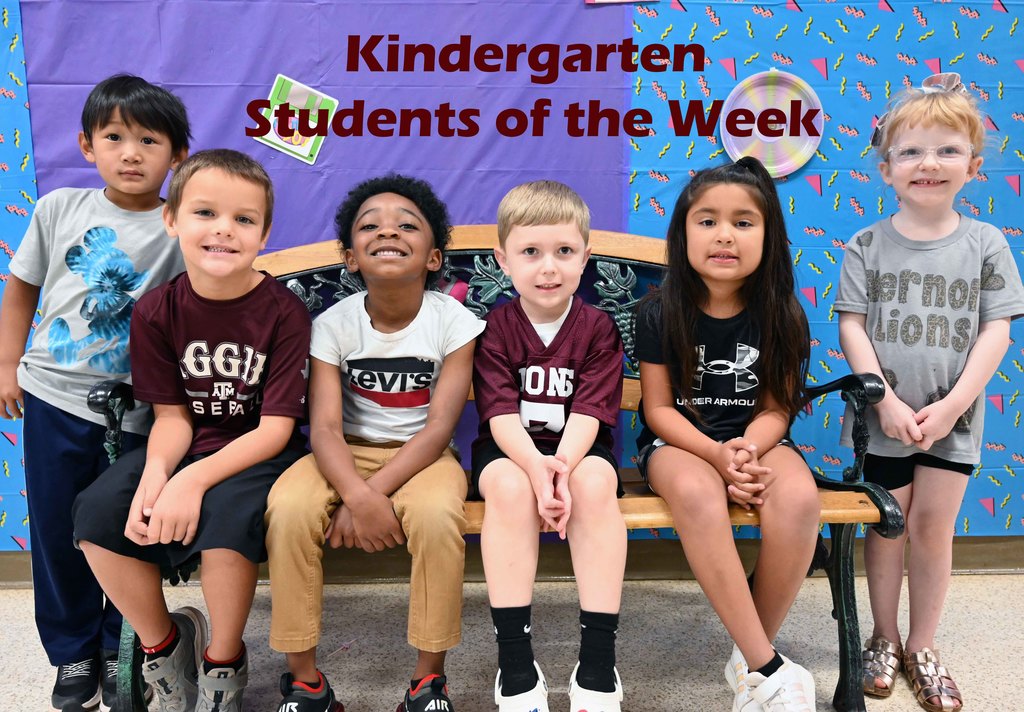 Vernon ISD Social Worker Nicole Cameron is sharing a monthly newsletter with a variety of information on community events, parenting tips, mental health topics and other subjects. Here is the September edition.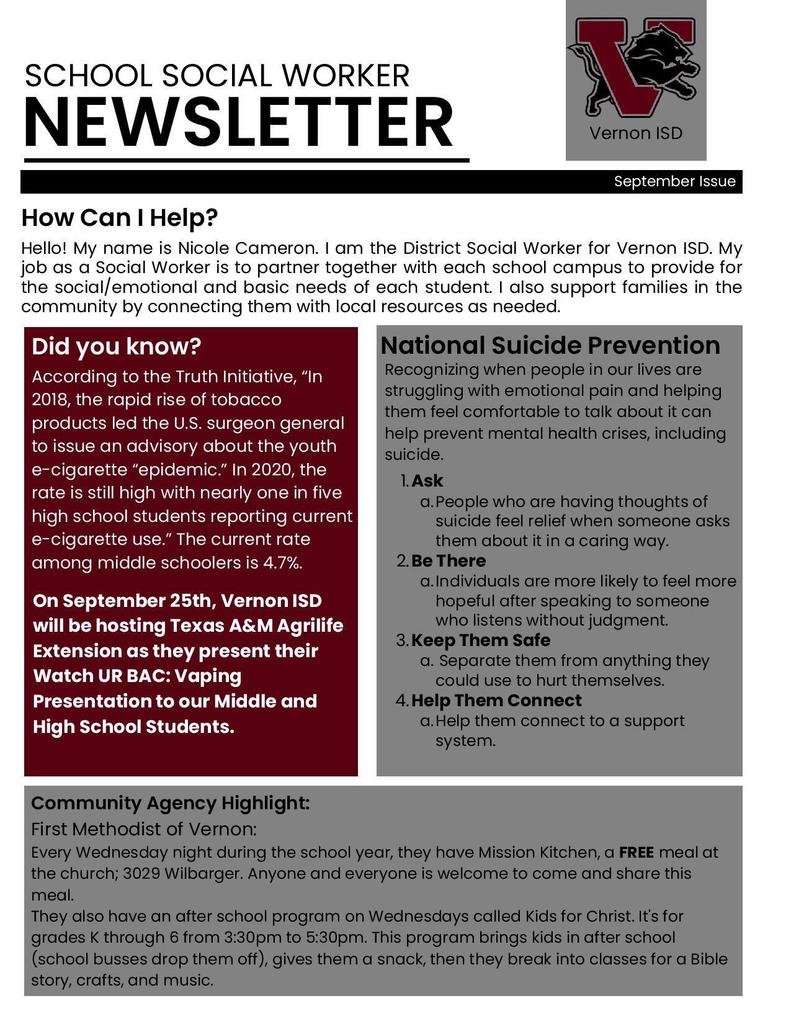 Just a reminder that tomorrow is an early release Friday. Here is the release times for the schools.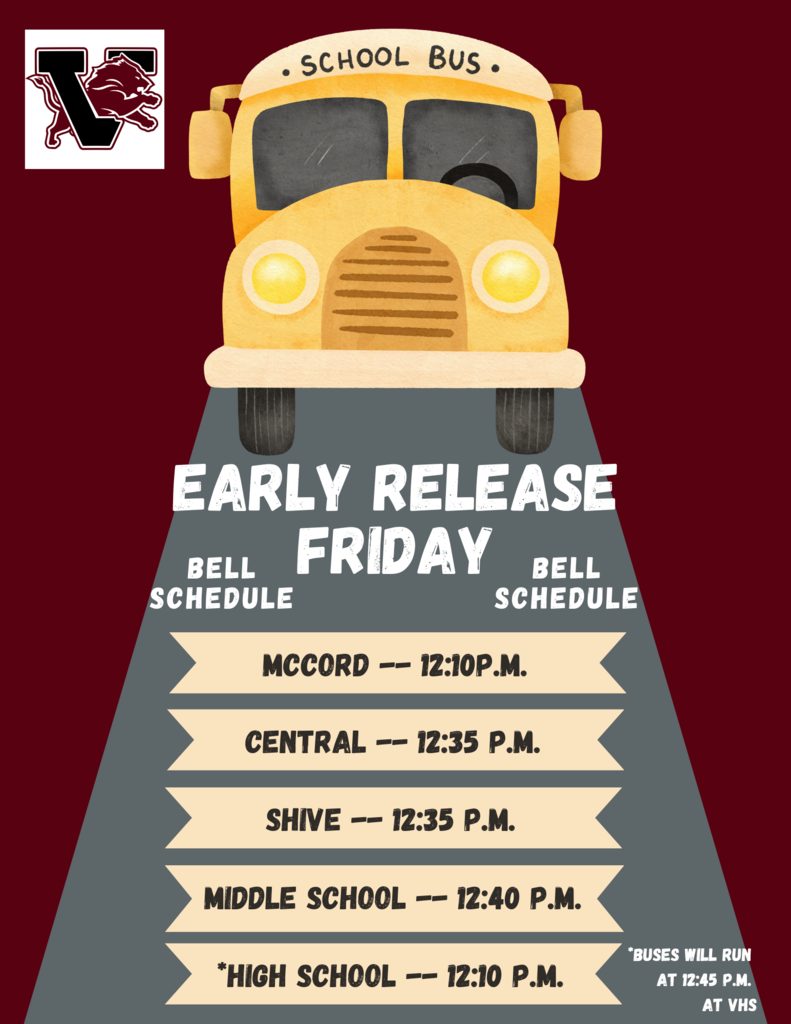 The basketball season will be here before you know it. Signup is currently underway for the Boys & Girls Club Basketball League for kindergarten through 3rd grade students.
Last week, Vernon ISD Supt. Dr. Kermit Ward and Assistant Supt. Blaise Boswell visited the local Solvay plant and received a tour of the facility. Dr. Ward and Mr. Boswell met with Solvay officials and discussed future collaborative opportunities between Vernon ISD and the company.
On Monday, the students in Jennifer Newcomer's kindergarten class wrapped up their unit on the properties of wood by making particleboard. The students mixed sawdust, wood shavings and cornstarch glue together and then formed a piece of wood.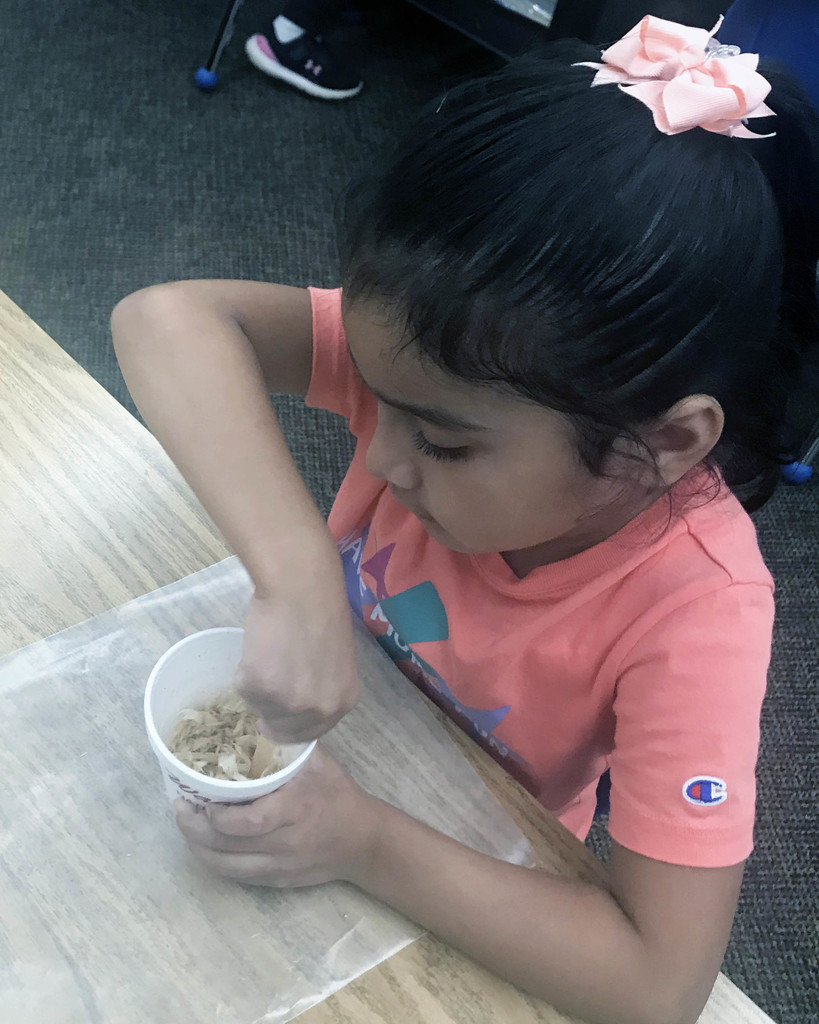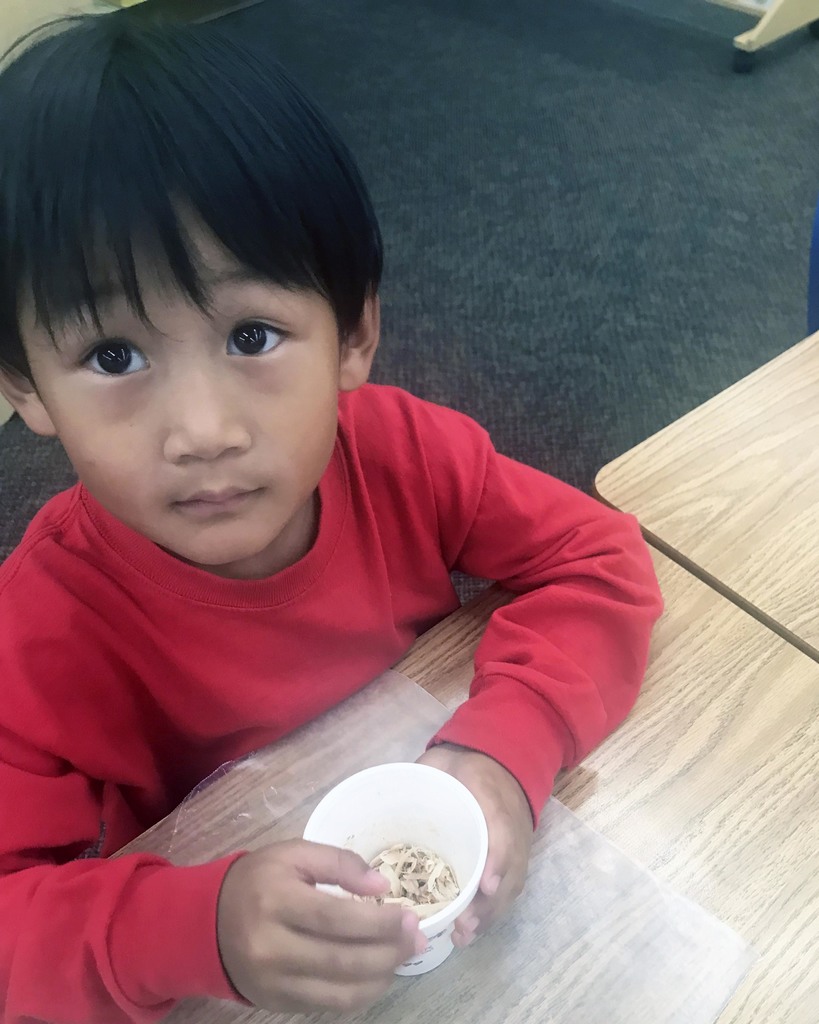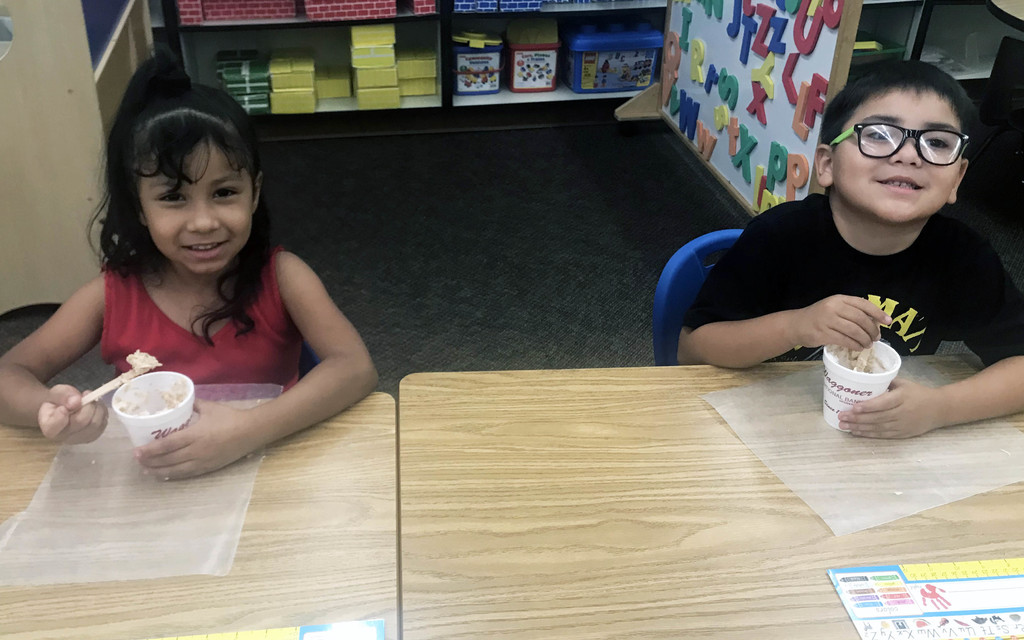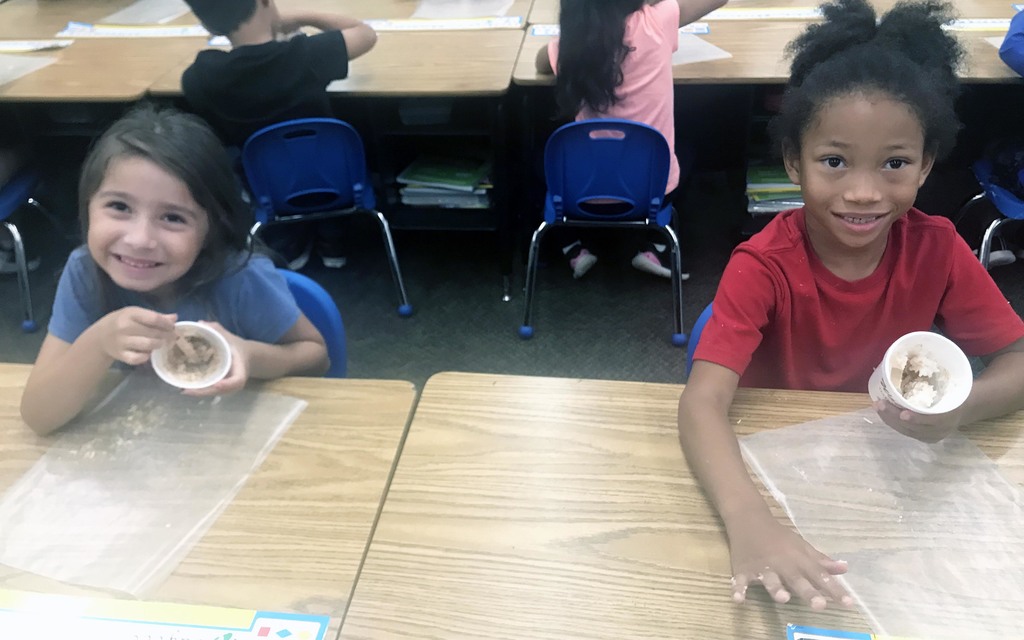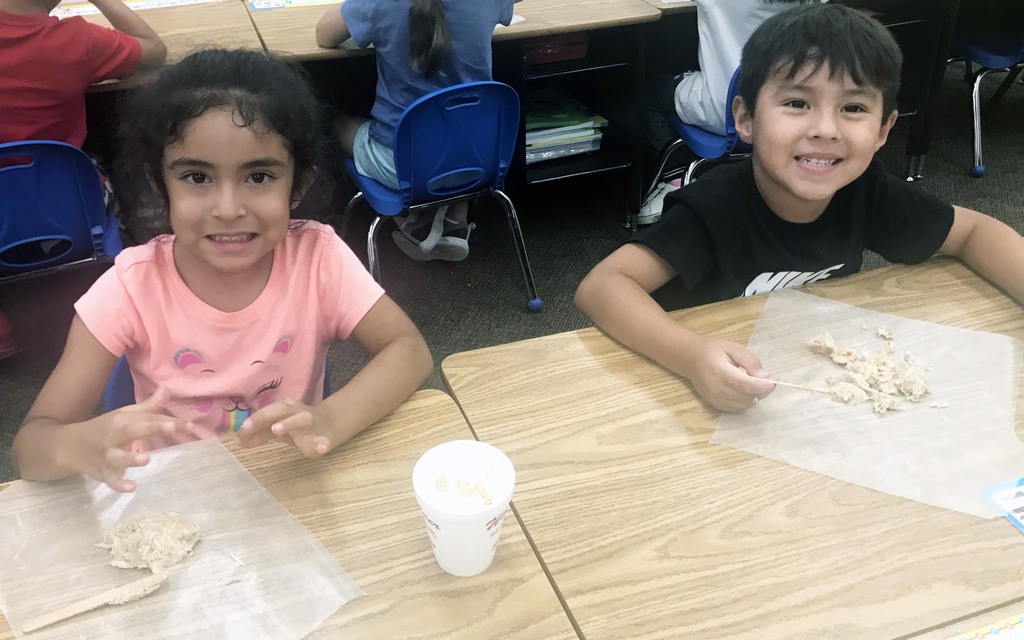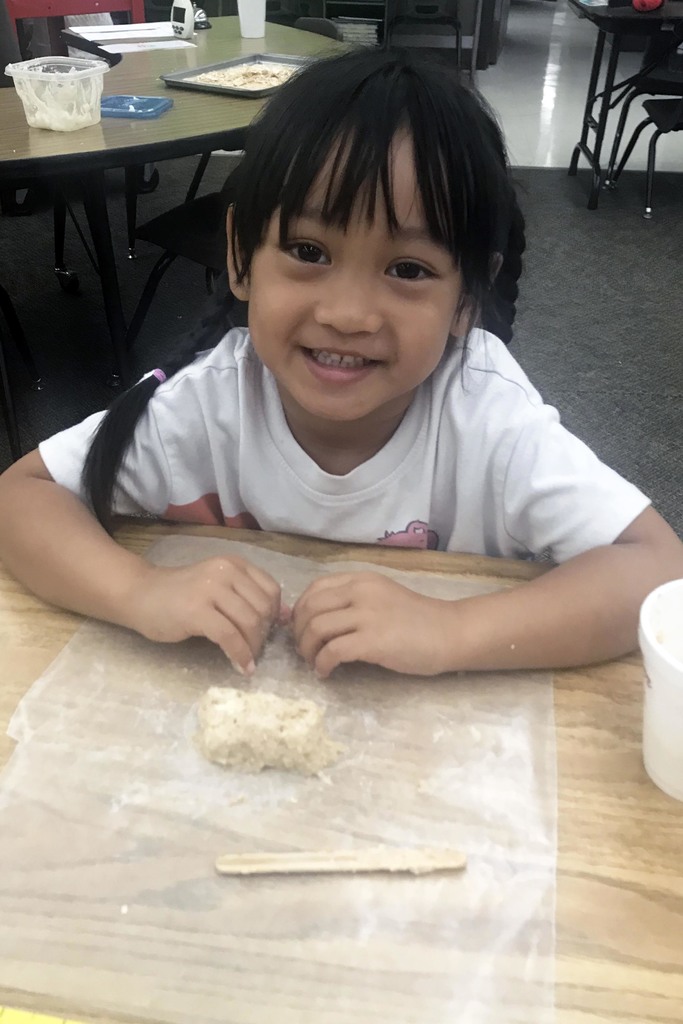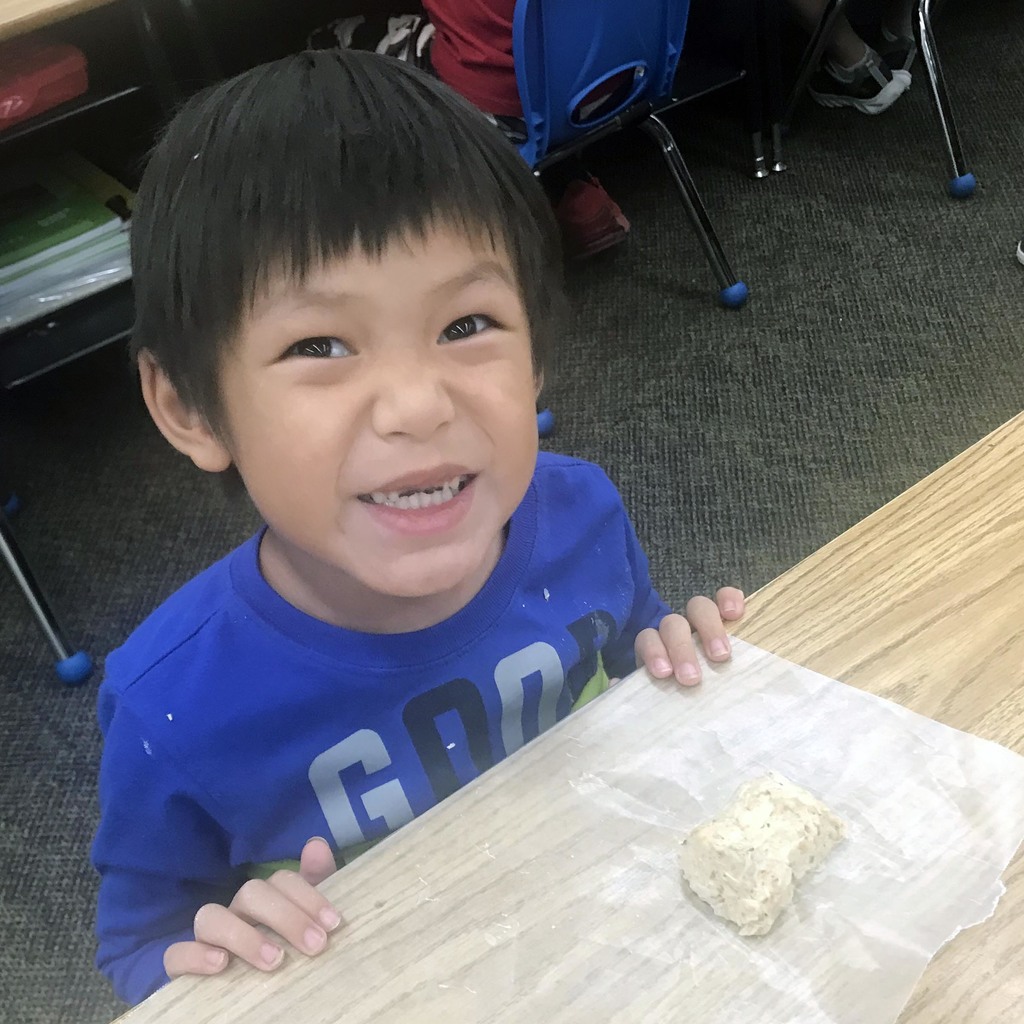 McCord's Early Childhood & Pre-Kindergarten Students of the Week for the Week of Sept. 4-Sept. 8 were Joanna Sandoval, Brandy Escobar, Malaki Shivers, Aitana Caballero and Dakota Perez.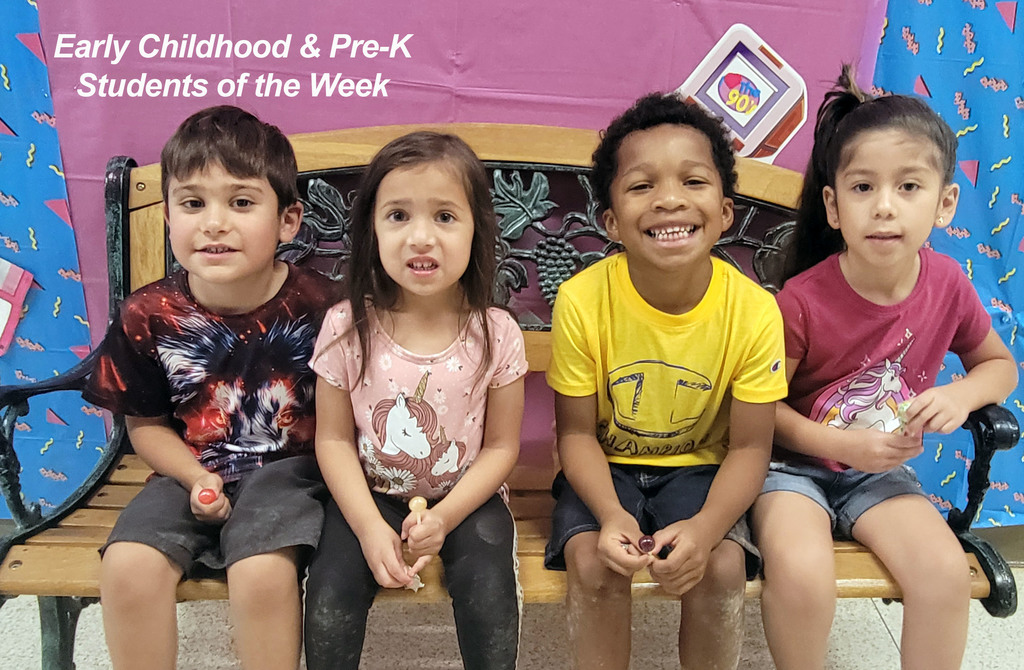 McCord's Kindergarten Students of the Week for the Week of Sept. 4-Sept. 8 were Aislynn Alvarado, Braylee Perez, Steana Hser, Samara Reyes, Kyson Reagan, Aryssa Bernal, Analiyah Shivers and EhSunny Po.
McCord's 1st Grade Students of the Week for Sept. 4-Sept. 8 were Kynli Butler, Kash Espinoza, Hazel Stanley, Heavenlee Bennett, Zaiden Gardner, Tanaka Mubvumba and Alannah Wilson.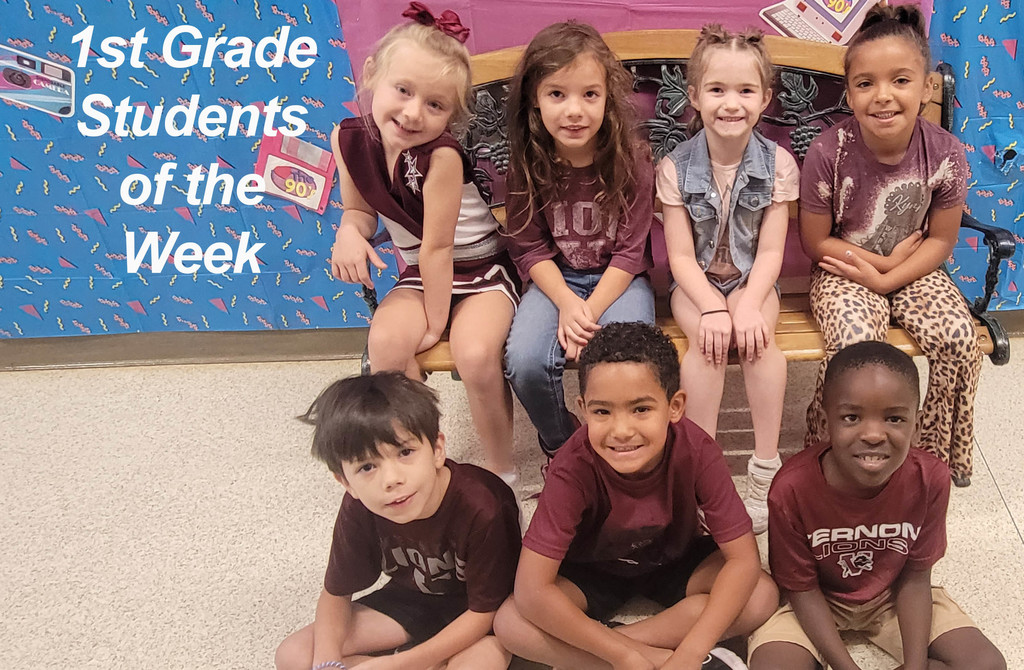 Parents, grandparents, students and residents of the community turned out in force Friday afternoon to get their first look at the new Vernon Elementary School during an Open House, which was held form 4 p.m. to 6:30 p.m. During the entire time the halls were filled with guests checking out classrooms, restrooms, library, gym and cafeteria. And, everywhere you looked you saw big smiles on both children and adults.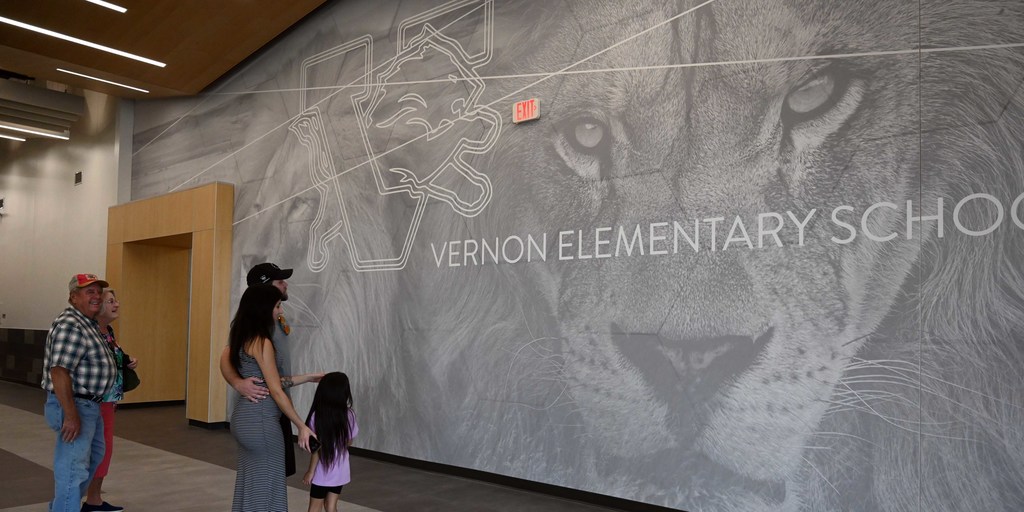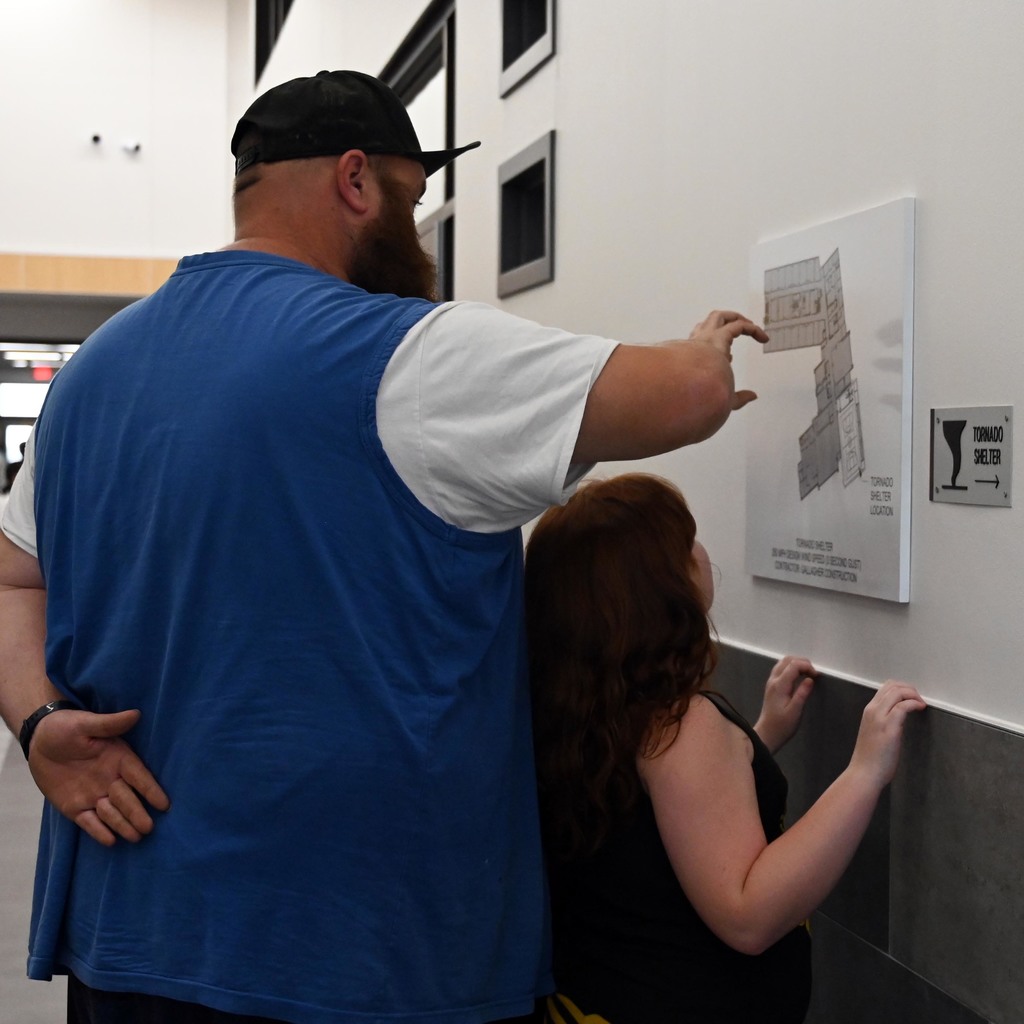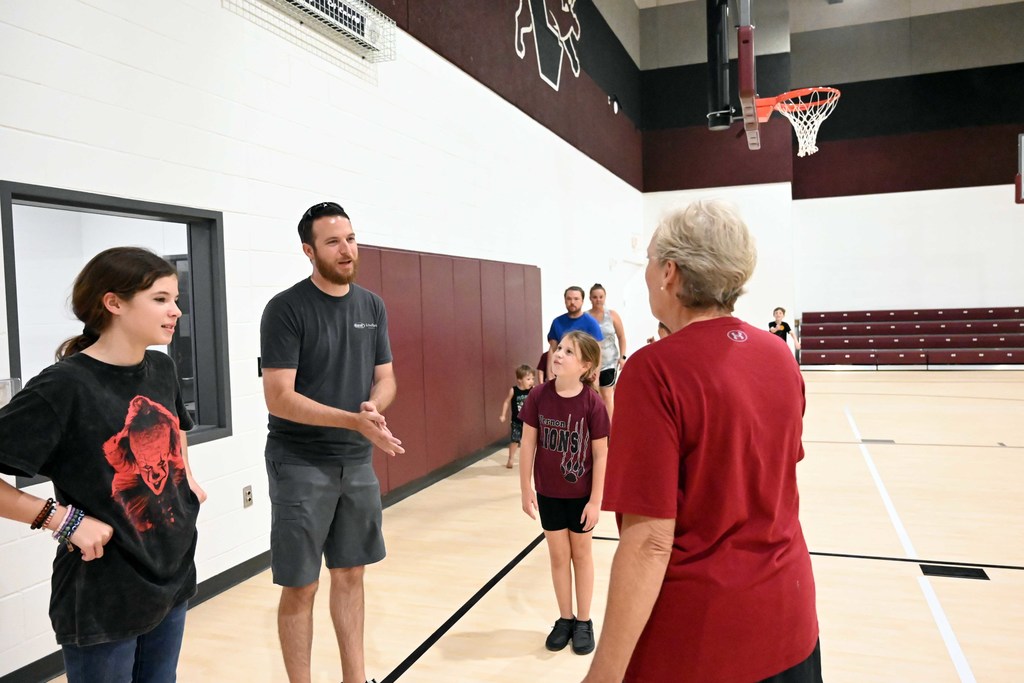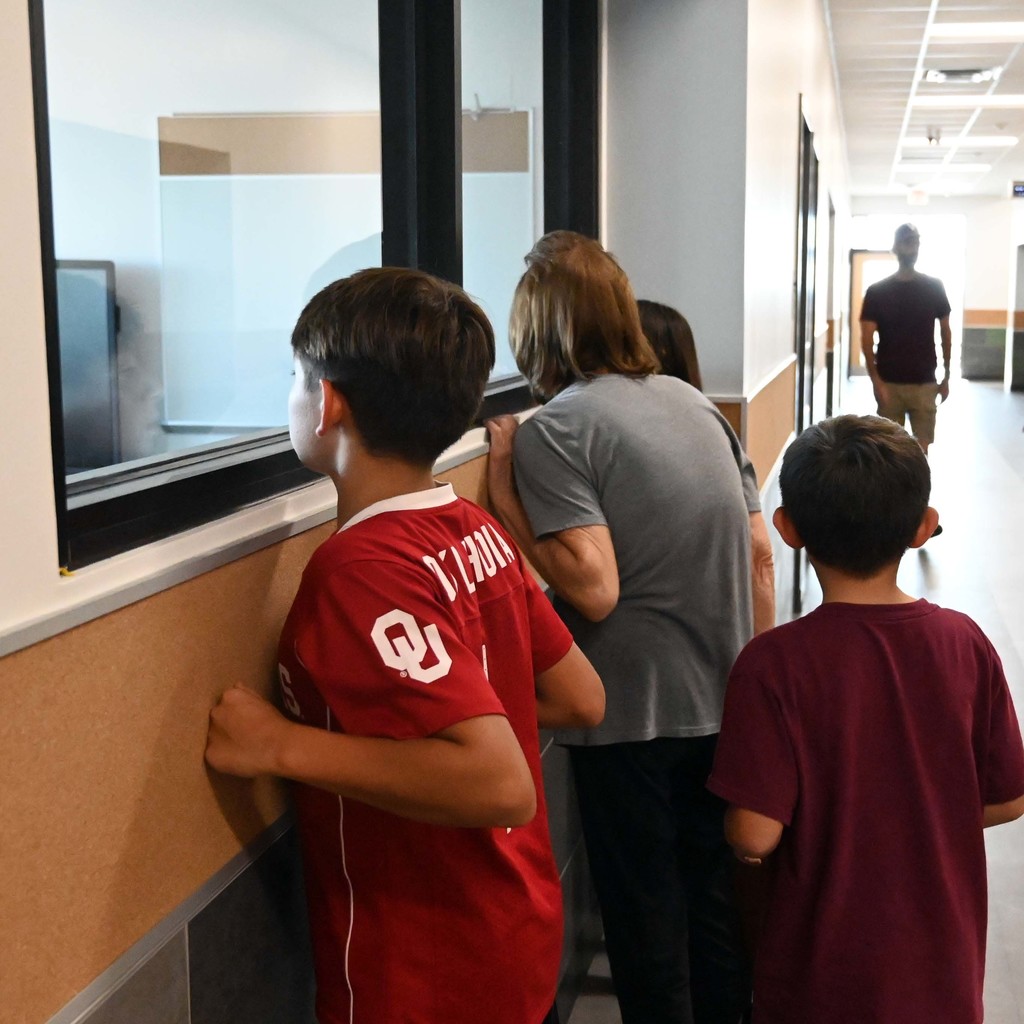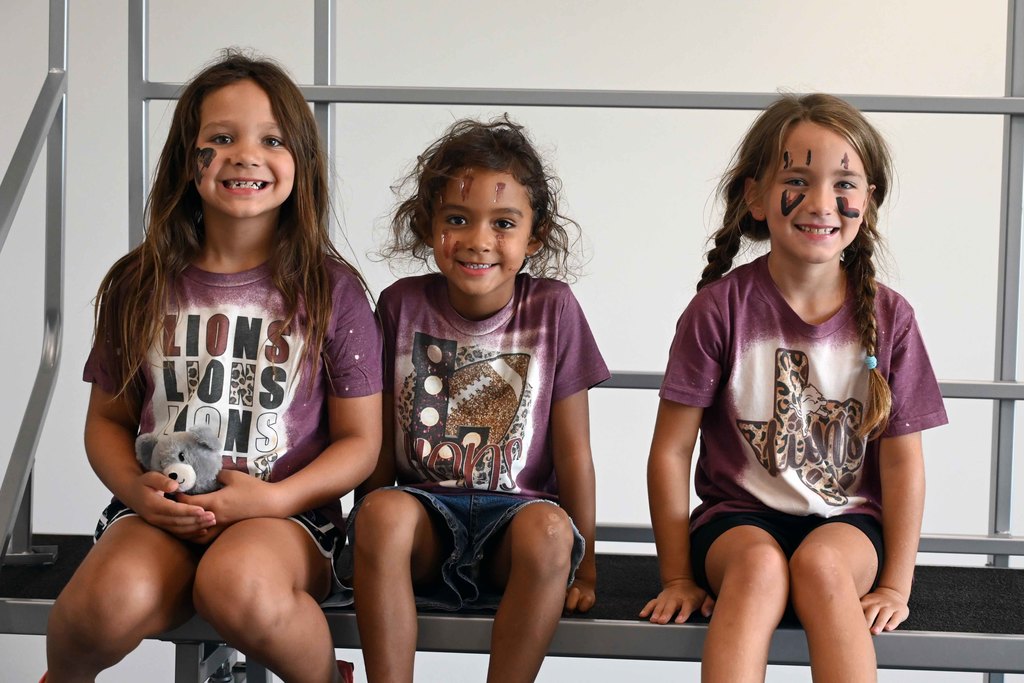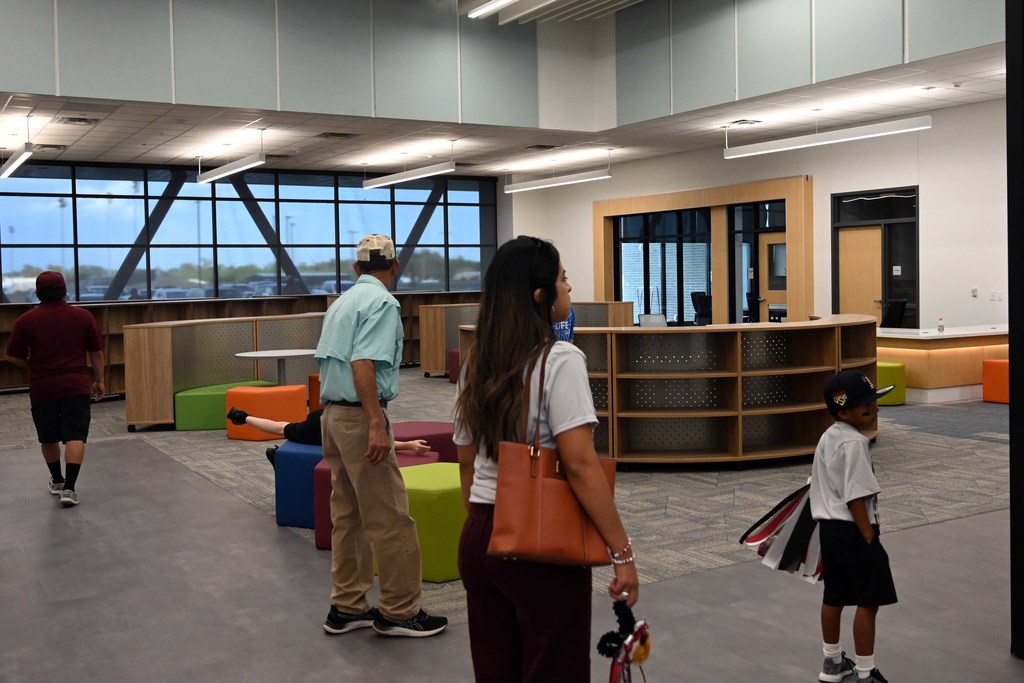 More pics from Friday's Lion Roar event.