Catch up with the latest student stories, events, and news updates. It's everything Vernon ISD, in your pocket. If you haven't already, download the app! Download for Android
https://bit.ly/3OsyyHz
Download for iPhone
https://apple.co/3IRe5ee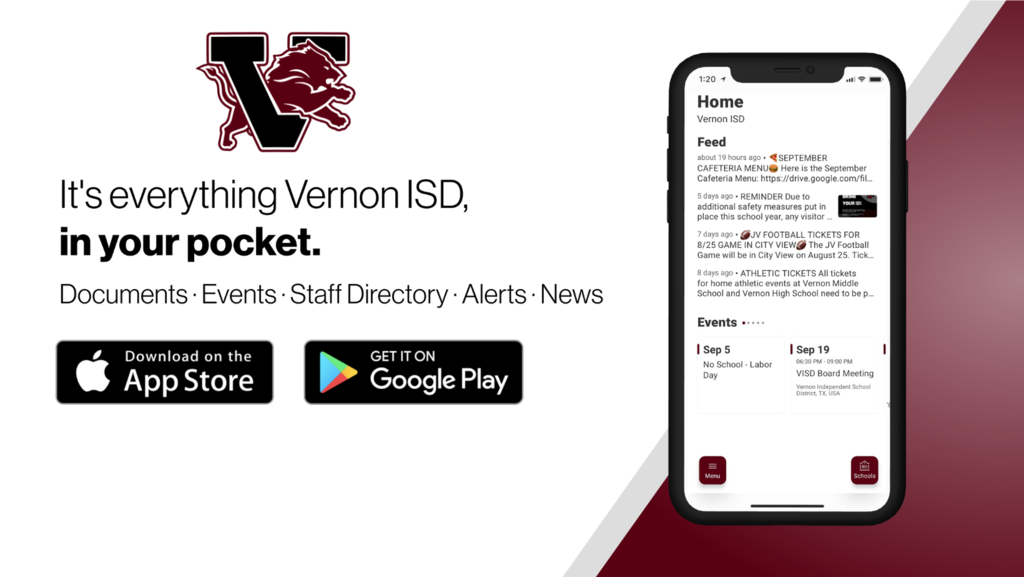 We are so thankful and proud to say we just finished the 1st 6 weeks for the 2022-2023 school year! Thank you to the students, teachers, staff, and parents for giving your best! We continue to look forward to what the remainder of the year has in store. Just a few reminders to continue our drive for success: 1. Student drop-off in the mornings needs to be on the South side of the school where the students can be dropped off at the cafeteria. 2. To have lunch with your student you must call the school prior to 9:30am to inform office staff of your intentions. This is a district wide policy. If you call after 9:30am, you will not be allowed to eat with your student, but you will be able to drop off food for them. 3. To enter the school, you must provide proper identification to office staff to check in with our system. If you do not have an ID, you will not be able to pick up your child. We hate to inconvenience you, but one of our major concerns is the safety and welfare of all our students. 4. At the end of the day for pick-up procedures, please stay in your vehicle. Please do not get out and wait at the fence. Pre-K and 1st grade students who are car kids get picked up at the South parking lot by the cafeteria. The right and middle lanes are for Pre-K and the far left lane is for 1st grade. Kindergarten pick up is in the North parking lot closest to Second Baptist Church. If you do not have your car tag, you will have to park and go to the office to show proper identification to pick up your child. Thank you for helping make McCord GREAT!!!
Introducing one of our August Teachers of the Month, Twaleena Weddle!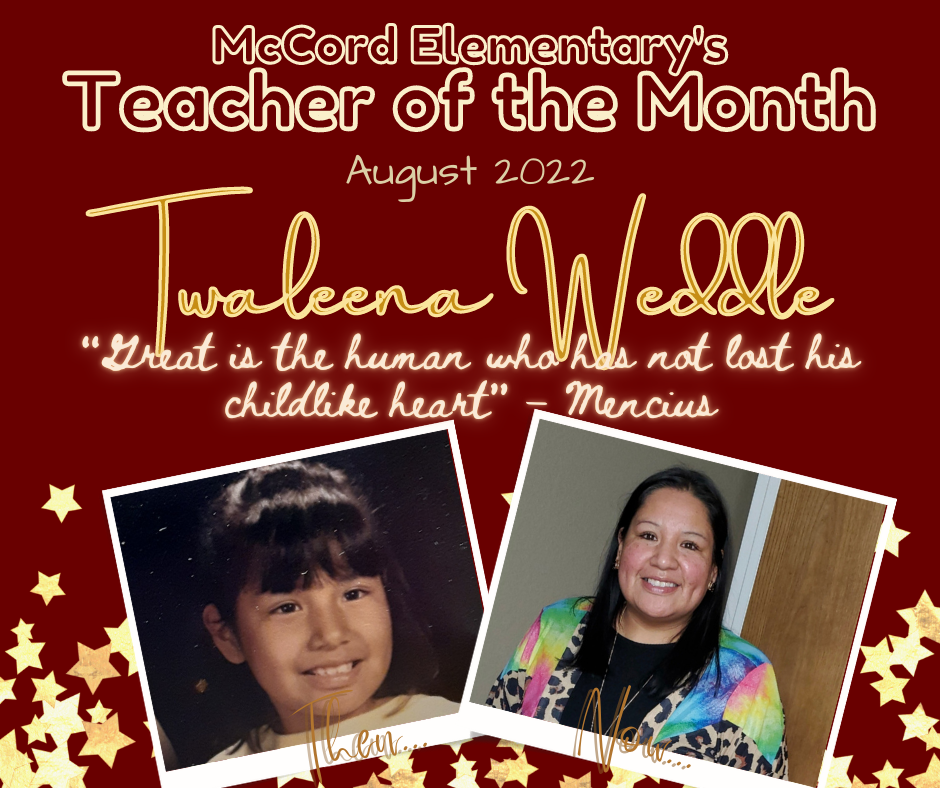 Introducing one of our August Teachers of the Month, Jennifer Newcomer!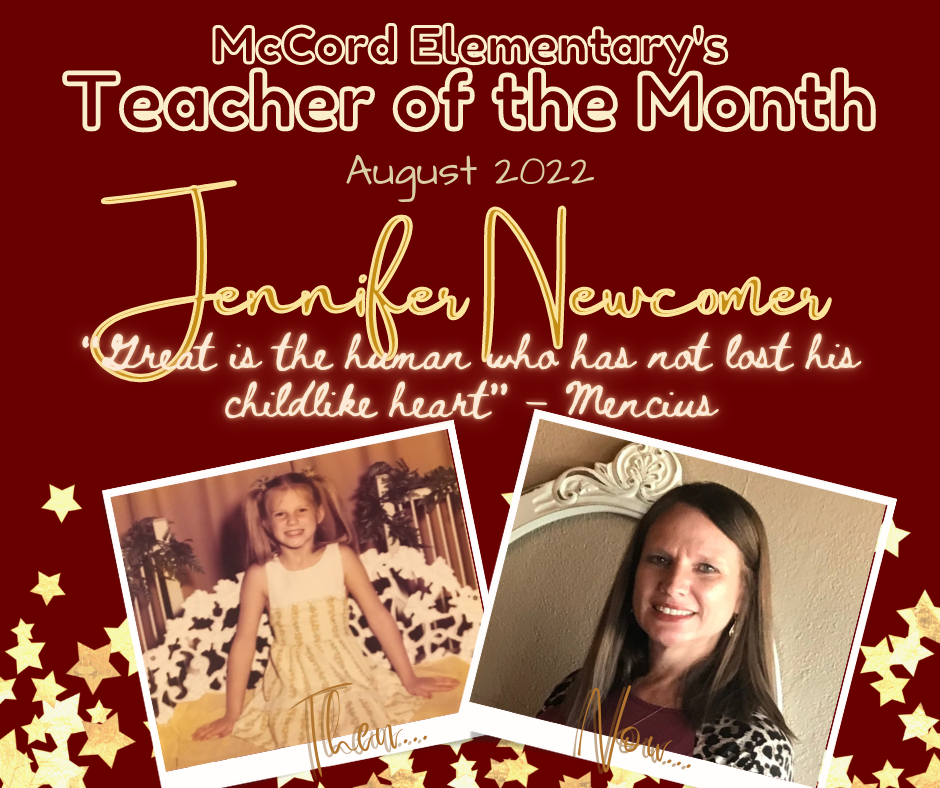 Introducing our August Specials of the Month, Denise Thomas!
Introducing our August Staff of the Month, Crystal Escobedo!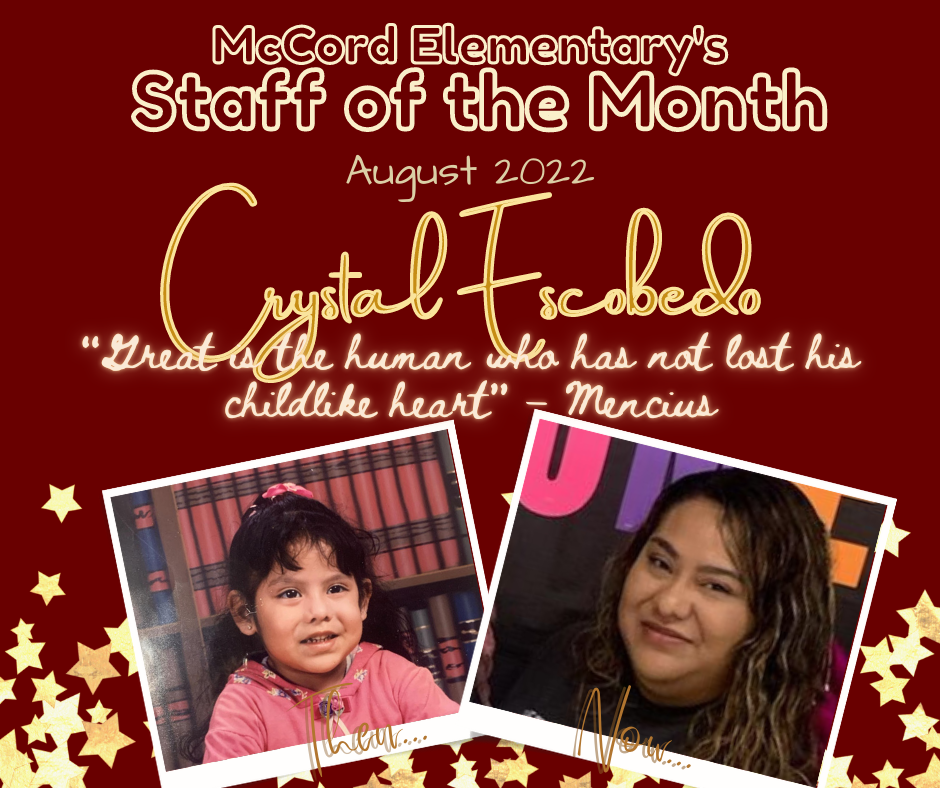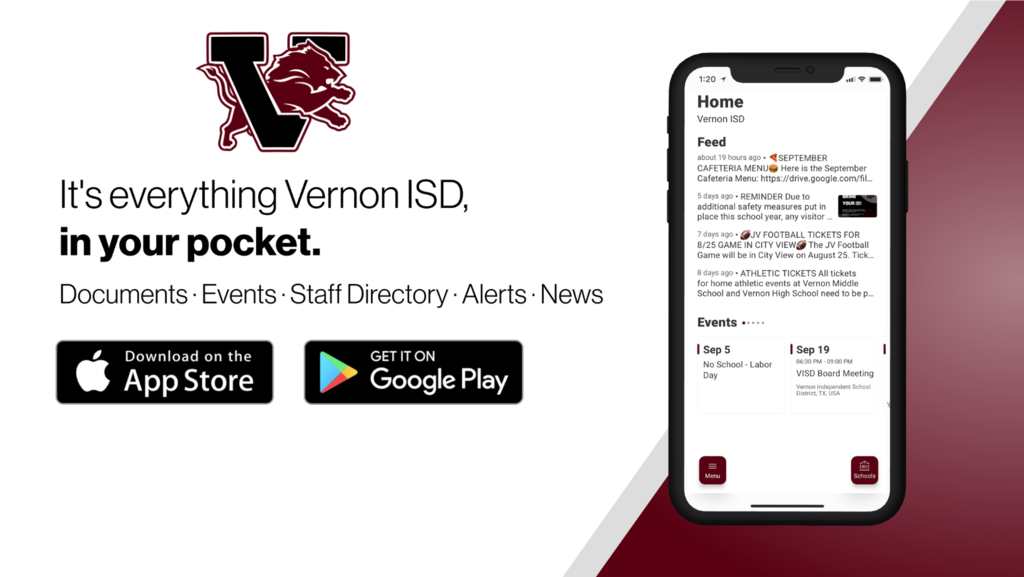 This summer one of our McCord staff members, Rita Martinez visited the Uvalde area with her family. This is a trip they take often but as she tells us below, this summer was different. While there, they placed a sign to show our support all the way from McCord Elementary and Vernon ISD. Read her words below about how this summer's trip was different than any others she has taken to that area in the past. "We recently traveled to South Texas to visit family. We traveled through Uvalde to pay our respects at Robb Elementary. It was a surreal experience for my family. We have relatives in the area and it was a tradition to visit Uvalde on our visits there. We always do a little shopping, ride through the park, eat at a local restaurant called the Townhouse, and make sure to visit the Panaderia (mexican bakery) before heading for home. When news of the tragedy spread in May, my thoughts were just shock and disbelief. I could not process how this could happen in such a quaint little town where we have such fond memories. The visit there was somber this time. We saw news cameras in and around the town. As we walked around the front of the Robb Elementary school grounds to grieve alongside others, we noticed even the news photographers were respectful of our space and observed from a distance. One took photos as my family and I worked to place flowers for those lost and to hang our McCord sign to represent our district. The flowers were blue, pink, and white for the children and teachers that were lost in the tragedy. A local, elderly gentleman handed us some tape to assist us with hanging our sign. It was a sweet gesture. It was a nice reminder that during our visits to Uvalde through the years we have only encountered friendliness and were welcomed everywhere we visited. As a counselor in training, that side of me wants so badly to find a way to help that community heal. As an educator, my heart goes out to our fellow educators there at Robb Elementary because in the education world we are all family. We are connected no matter the miles between us. Keep praying for Uvalde as they meet the challenges to make a plan to pick up the pieces and find strength to rebuild their community, their school system, and find ways to help those precious children heal from this trauma. " Thank you Mrs. Martinez for showing our support and sharing this experience with us!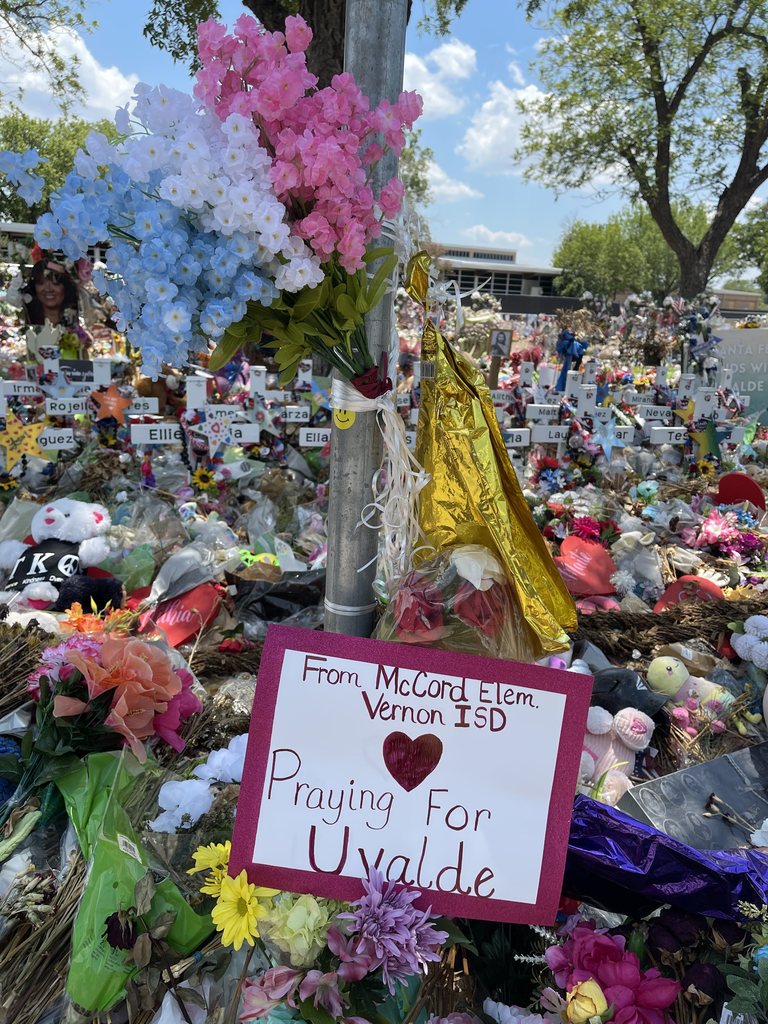 🏫All Vernon ISD schools and offices will be closed on Monday, September 5.

Join us in supporting Uvalde as they return to school on Tuesday!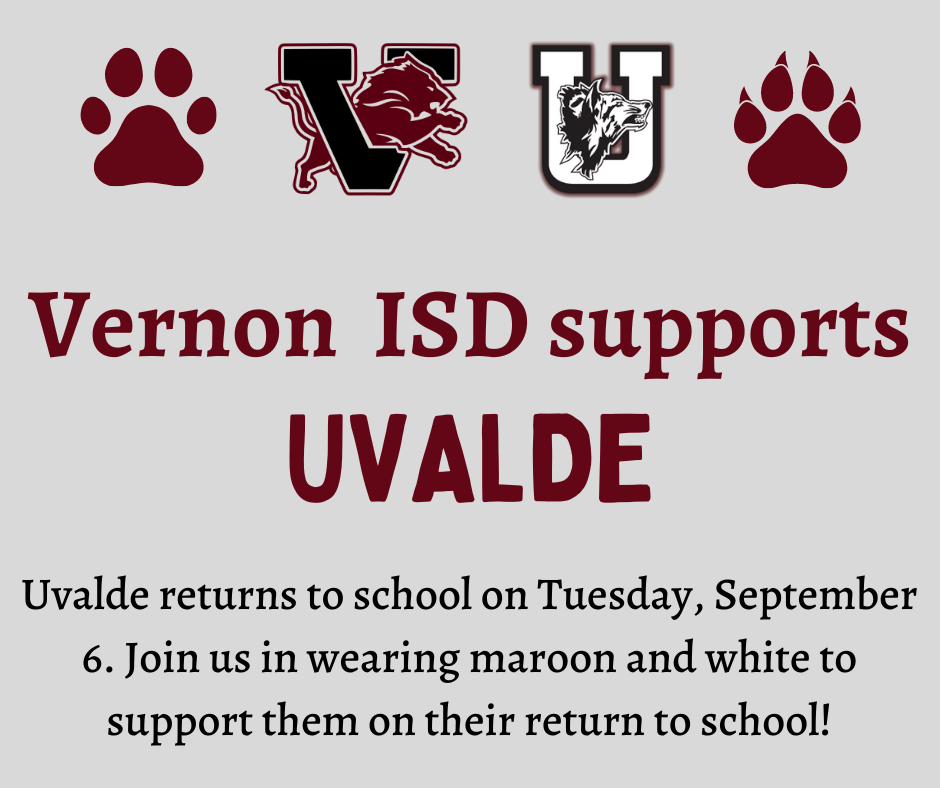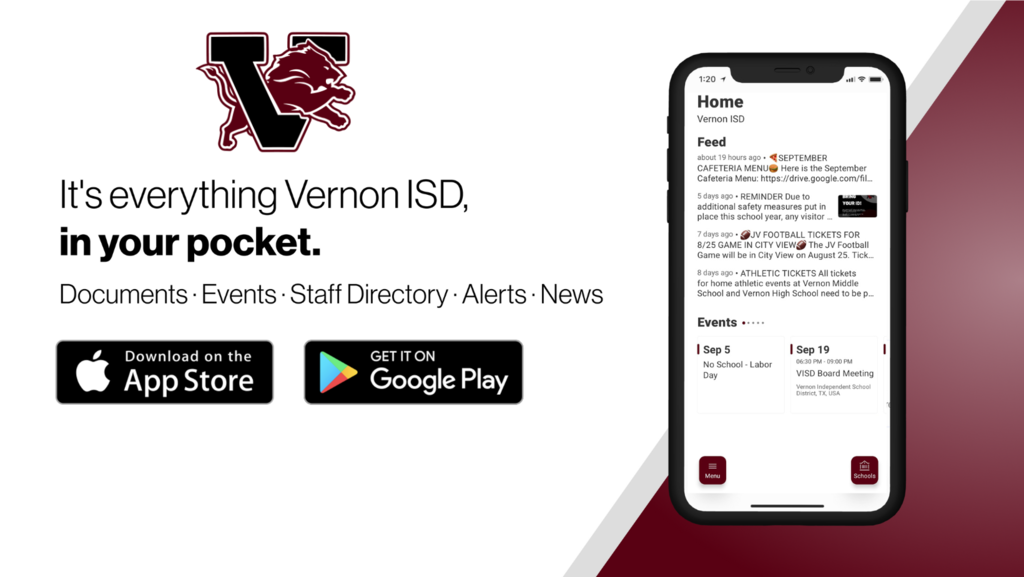 REMINDER Due to additional safety measures put in place this school year, any visitor must bring a valid driver's license or government ID when entering the school. In addition, no student will be released to anyone without that valid ID.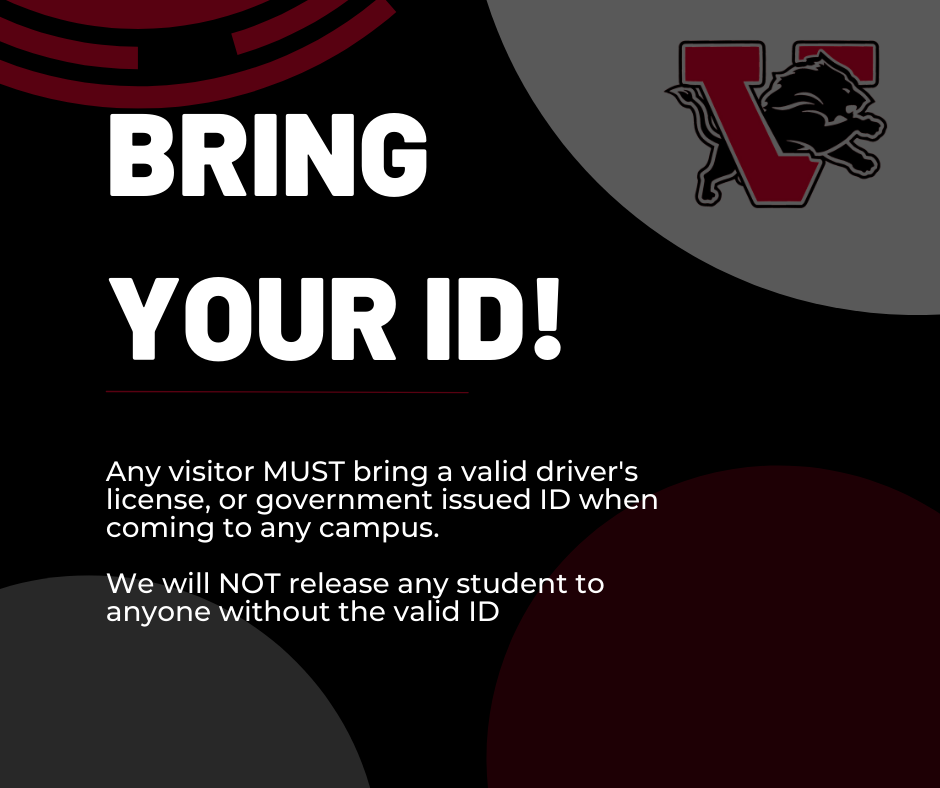 Vernon ISD is announcing that McCord, Central, Shive, and Vernon Middle School qualify to operate the Community Eligibility Provision (CEP) which means that students at these campuses will not have to pay for breakfast and lunch this school year. This ONLY applies to the campuses mentioned above. You can read the Media Release regarding this matter here:
https://drive.google.com/file/d/1--riQSwNc2ceTU1qAVlSPuvBg1PTjvnm/view?usp=sharing
If you have any questions please contact the District Food Services Department at 940-553-1900.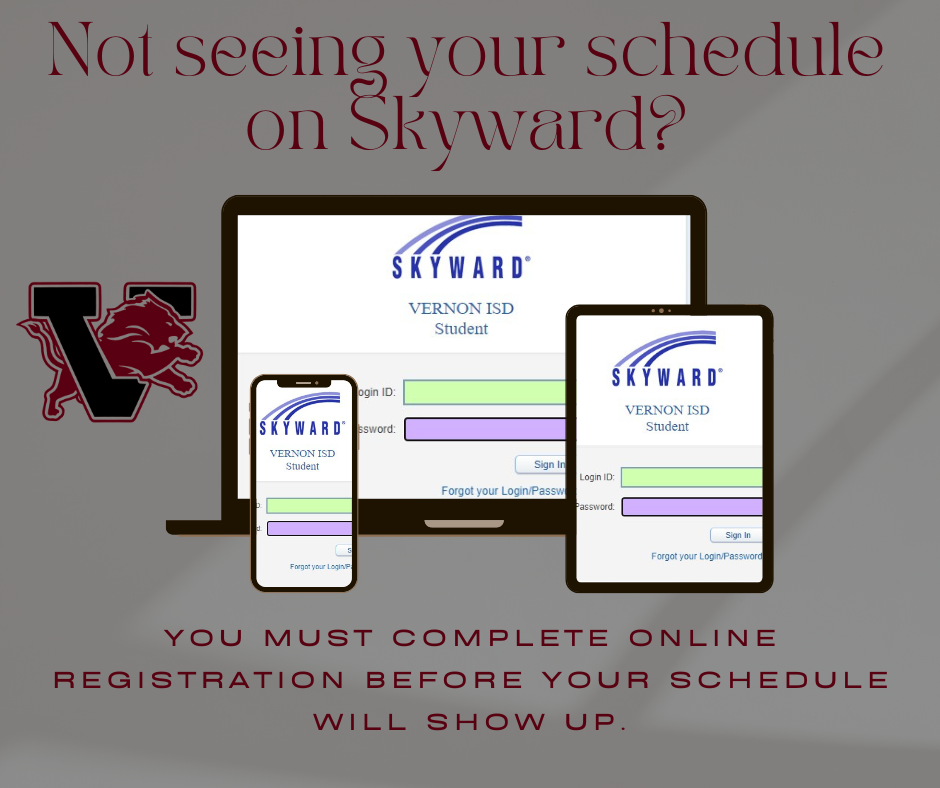 📄CLEAR THE LISTS 📄 We have compiled a list with Amazon Wish Lists that our teachers have created for their classroom! If you would like to help out a teacher, just visit our list where you can see the teacher, their school/grade, list link, and more information! Thank you for supporting our teachers! Here is the link to the list:
https://bit.ly/VISDList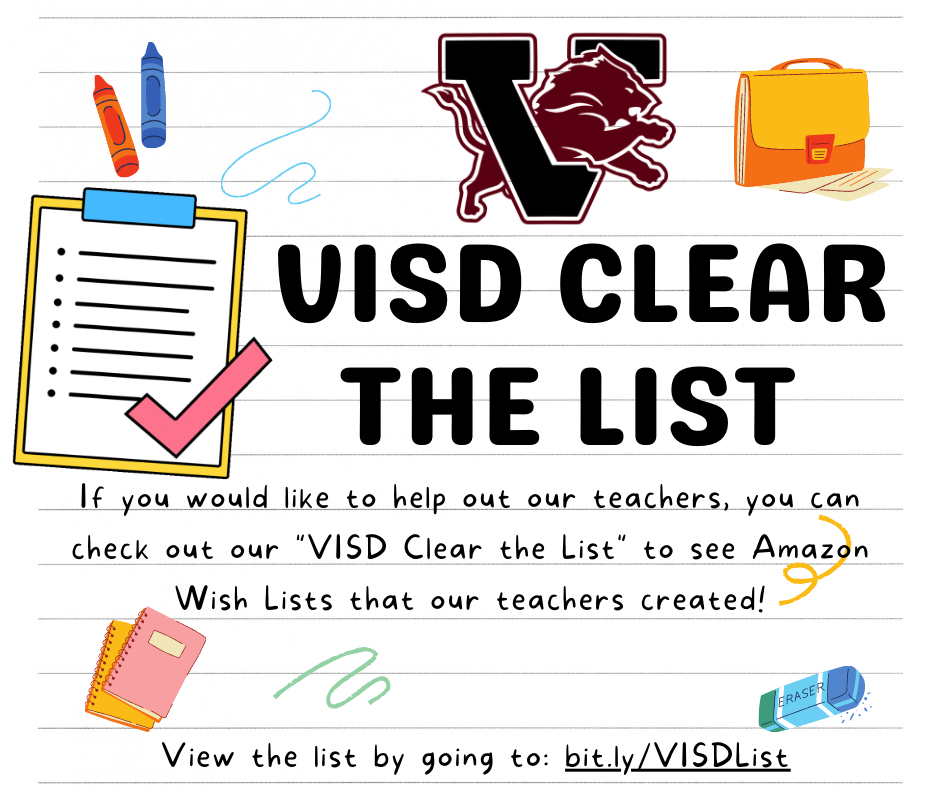 ⭐Meet the Teachers and Meet the Lions is Scheduled!⭐ Meet the Teachers will be held on Thursday, August 11 and Meet the Lions will be held on Monday, August 15. Please see the attached images for specific times.