Vernon ISD is required to participate in The Texas Parent Special Education Involvement Survey. Very soon randomly selected parents will receive an invitation by email to complete the survey. The email will include instructions, a link to the survey and a PIN. If you receive an email, please complete the survey. If you have questions, or lose your PIN, please contact Kari Young at 940-553-1900.
These 9 VHS tennis players won their semifinal matches today and will be battling for state titles tomorrow in the Class 3A UIL Singles & Doubles State Tournament in San Antonio. Presleigh Smith will be going for the Girls Singles crown, while Max Jones and Devin Kieschnick will be going for the Boys Doubles title and the duo of Kinsey Weatherly and Kell Castleberry will be battling for the state crown in Mixed Doubles. VHS is assured of one state title, as it will be an all-Vernon final in Girls Doubles with Audi Goodman and Kristina Urista facing teammates Paige Patterson and Aleya Goco. GOOD LUCK TO ALL OF LION TENNIS PLAYERS!!! BRING HOME THE GOLD!!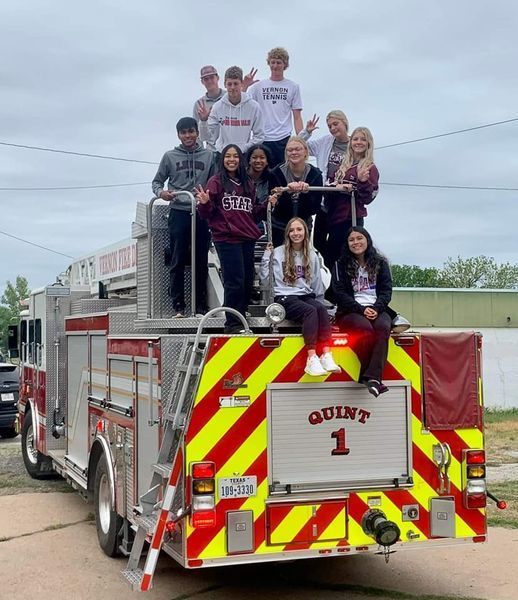 VISD Supt. Dr. Kermit Ward congratulates Vernon High School junior Moonica Taing, who had the highest score of any VHS junior on the ACT when the class took the college-prep exam in March. Moonica scored a 29, which is more than high enough for her to be accepted at the University of Texas at Austin, where she plans to go and study computer science. To read more of her story, click on the following link:
https://www.vernonisd.org/article/1088676
All of our Lion tennis players were victorious in their quarterfinal matches this morning in the Class 3A UIL Singles & Doubles State Tennis Tournament and will play their semifinal matches this afternoon. Scheduled start time is 2 p.m., weather permitting.
We have a great transportation crew!! If you see a school bus driver today, offer them a "Thank you" for ensuring our students make it to their campus safely. National School Bus Driver Appreciation Day, April 25, 2023.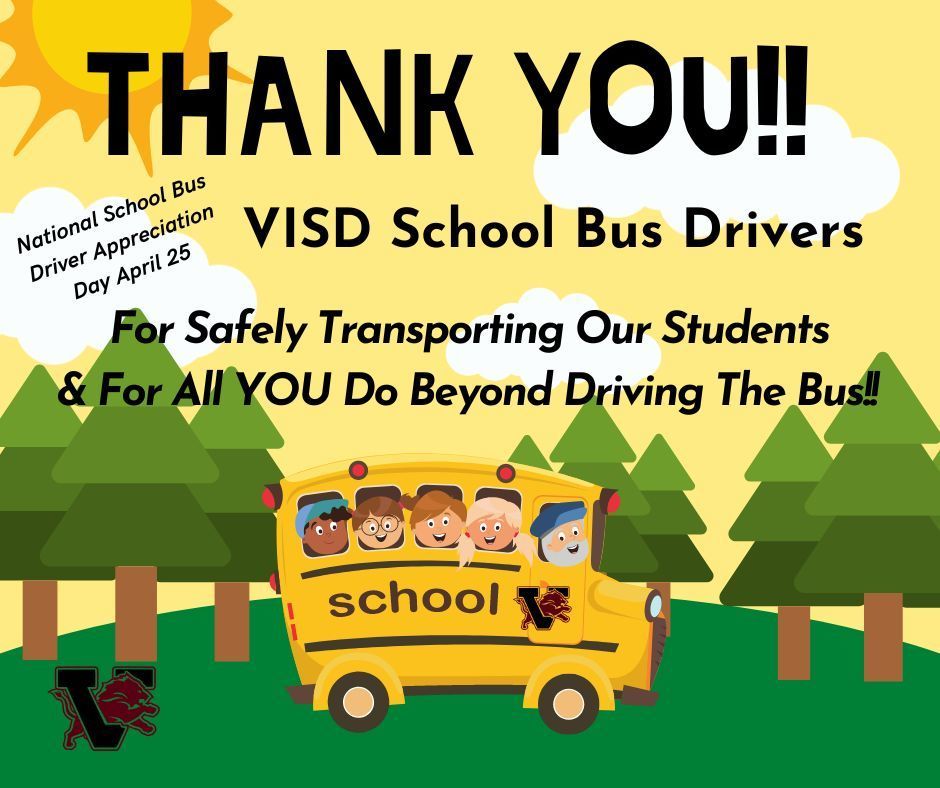 The team of Thomas Campbell, Mike Campbell, Matt Campbell and Clark Campbell took first place in the 1st Annual Vernon ISD Education Foundation Drive to Thrive Golf Tournament. Second place went to Nathan Mayo, J.J. Oznick, Andy Hawkins and Heath Cardwell, while Jim Parmer, Sandie Parmer, Ed Marsh and Danny Woodard finished third on a scorecard playoff, and Nick Hutchins, Reba Hutchins, Jason Hutchins and Kathy McClellan took fourth. The money raised for the newly-formed foundation will go toward a future scholarship, and help with educational needs in the classrooms. VISD would like to thank all of those who played and sponsored the tournament for their support. Sponsors for the tournament were: WRA Architects; Alpha Consulting Engineers; Vernon Auto Group; American Electric Power Foundation; Hillcrest Pharmacy; Pierce-Murray Land Solutions; Dean & Karen Gfeller; OK Concrete; Syntrio; and Waste Connections.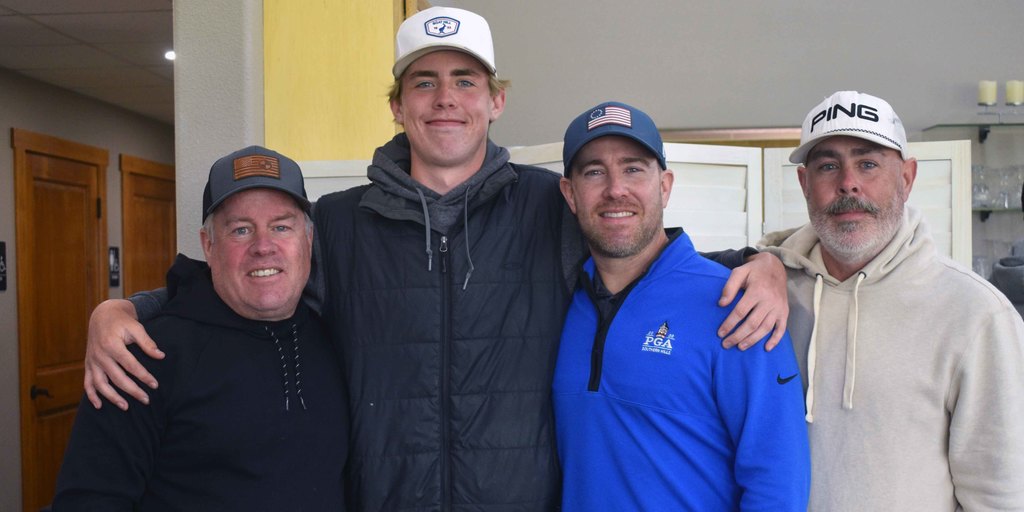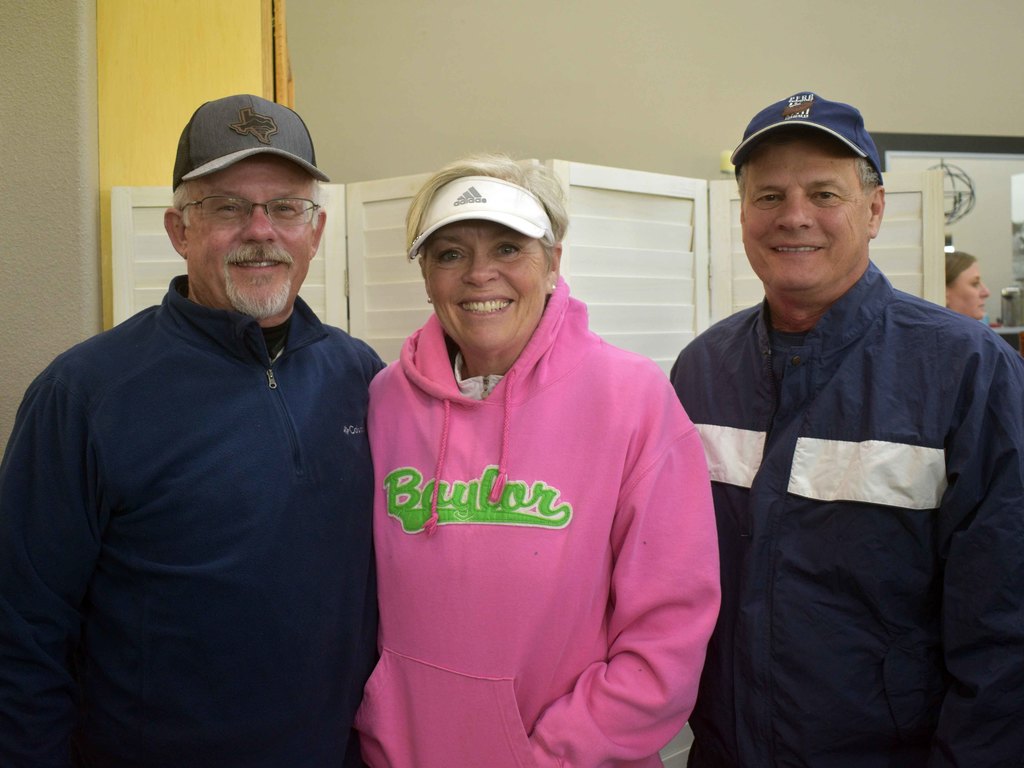 Here are more photos from Saturday's 1st Annual Vernon ISD Foundation Drive to Thrive Golf Tournament. Despite the cold, everyone had a great time. The money raised for the newly-formed foundation will go toward a future scholarship, and help with educational needs in the classrooms. VISD would like to thank all of those who played and sponsored the tournament for their support.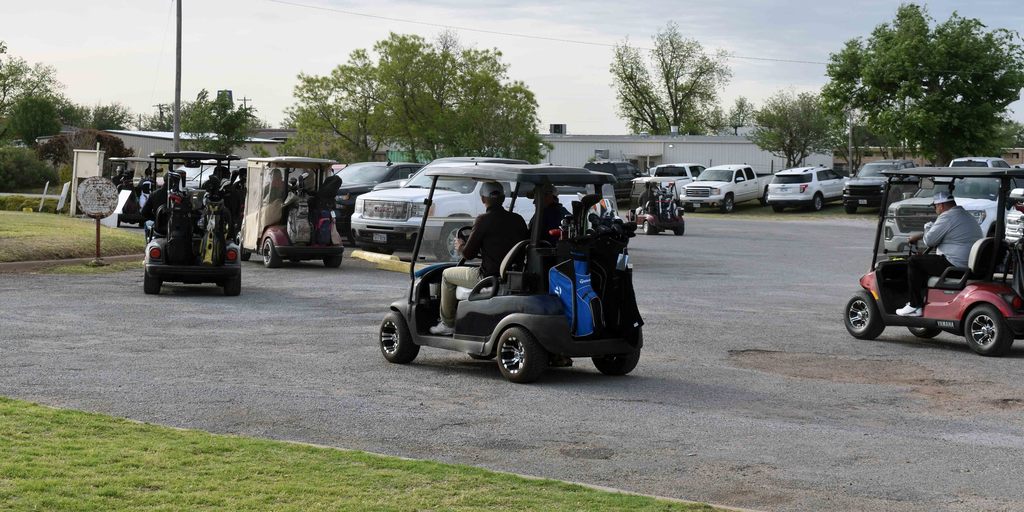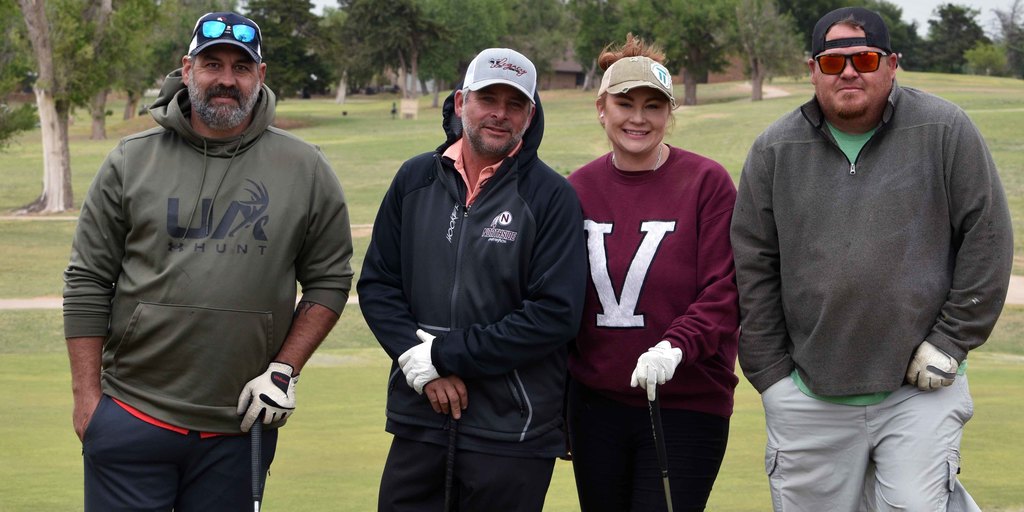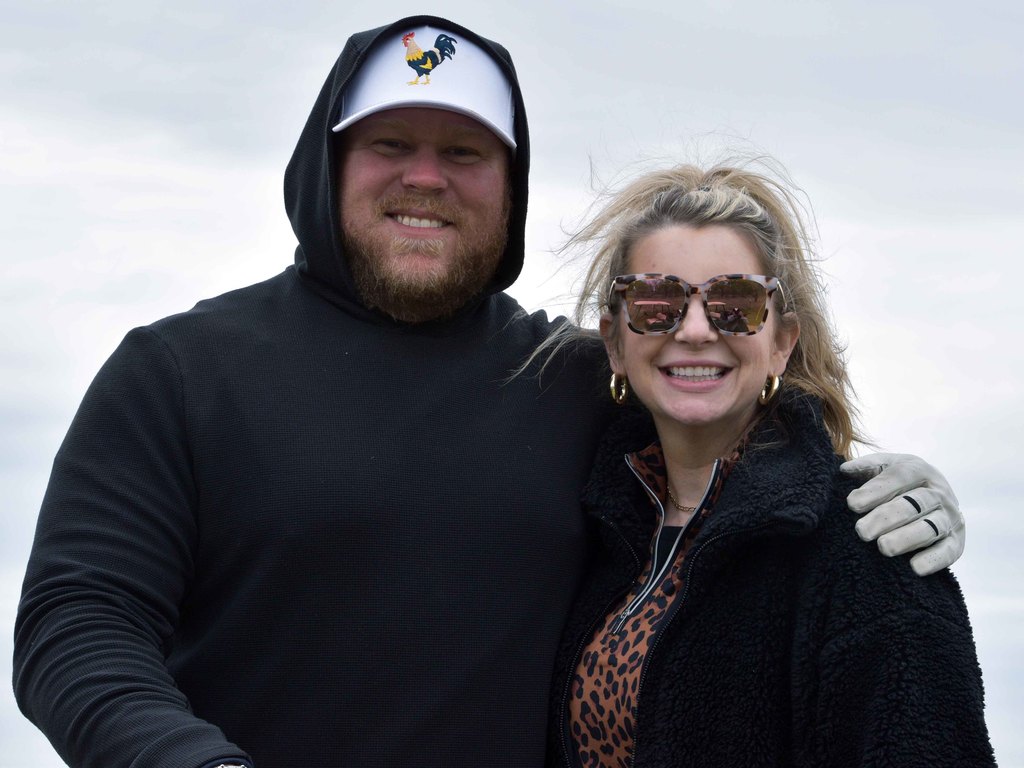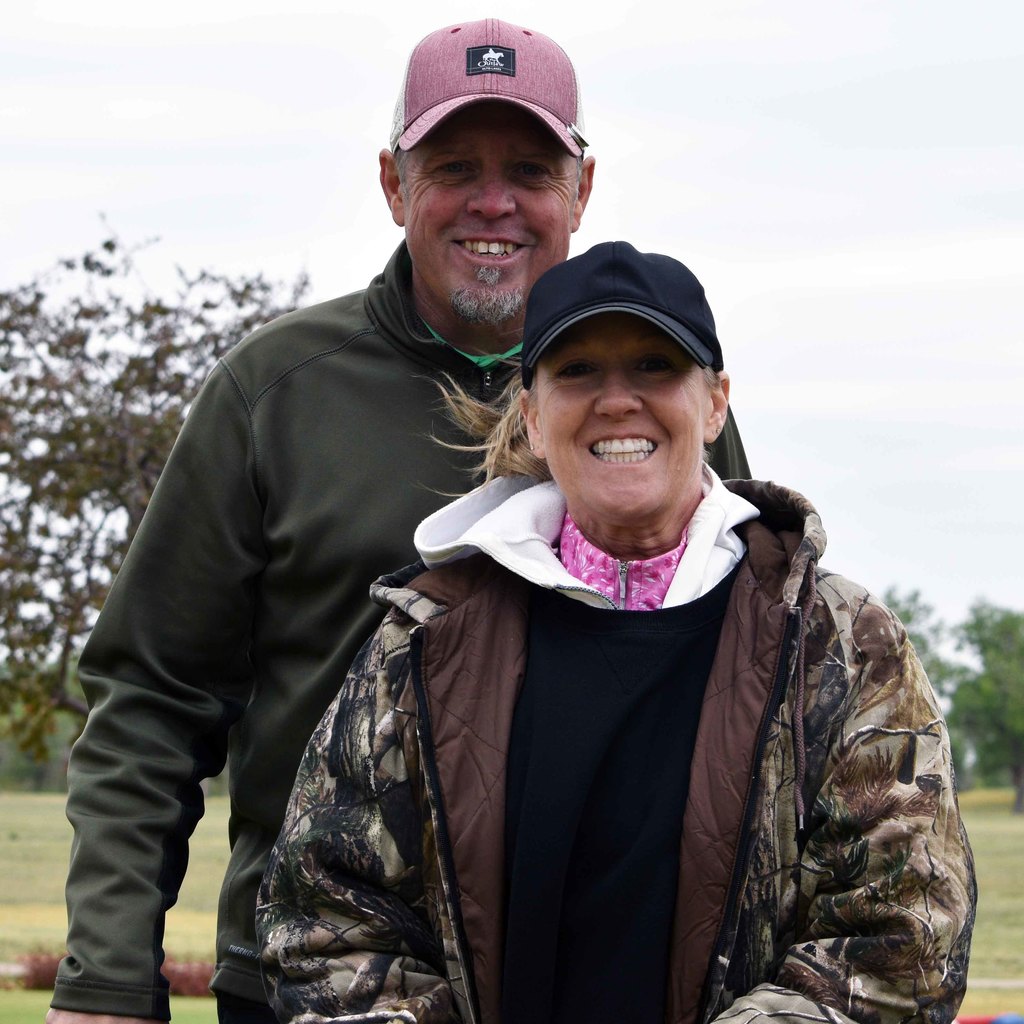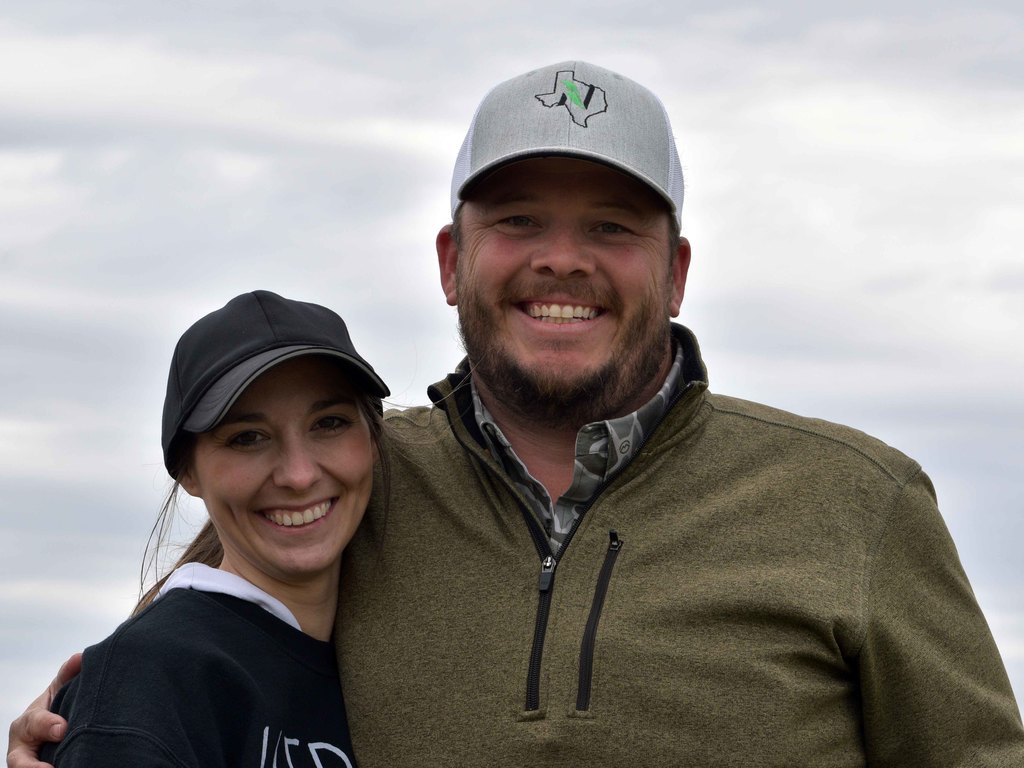 Here are photos of some of the 18 teams that competed in the 1st Annual Vernon ISD Education Foundation Drive to Thrive Golf Tournament that was held Saturday at the Hillcrest Country Club. The money raised for the newly-formed foundation will go toward a future scholarship, and help with educational needs in the classrooms.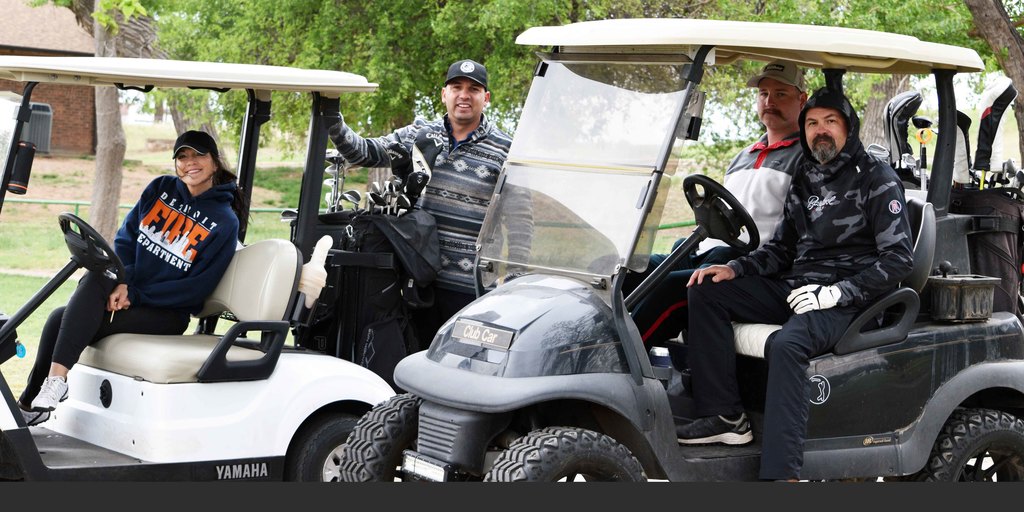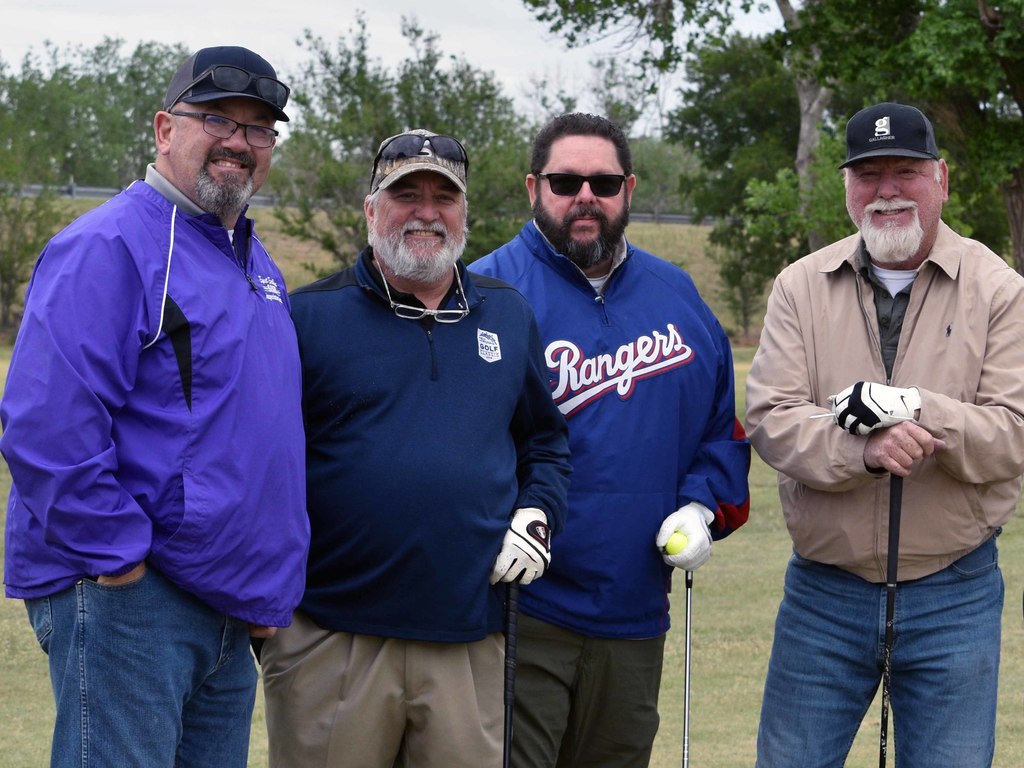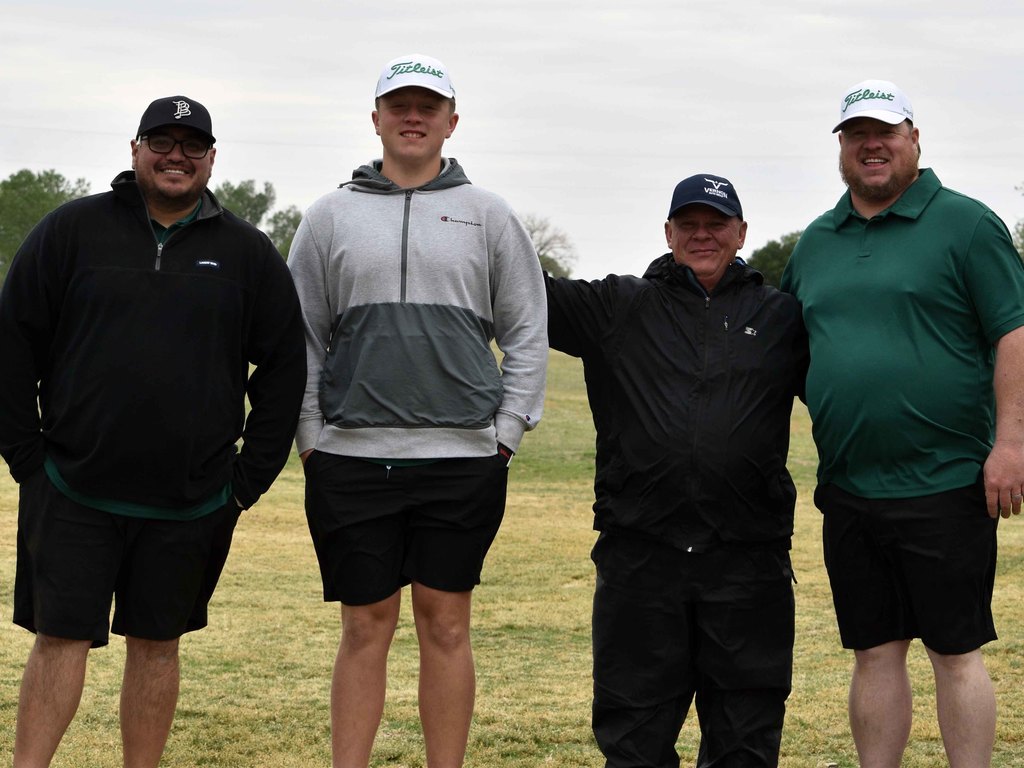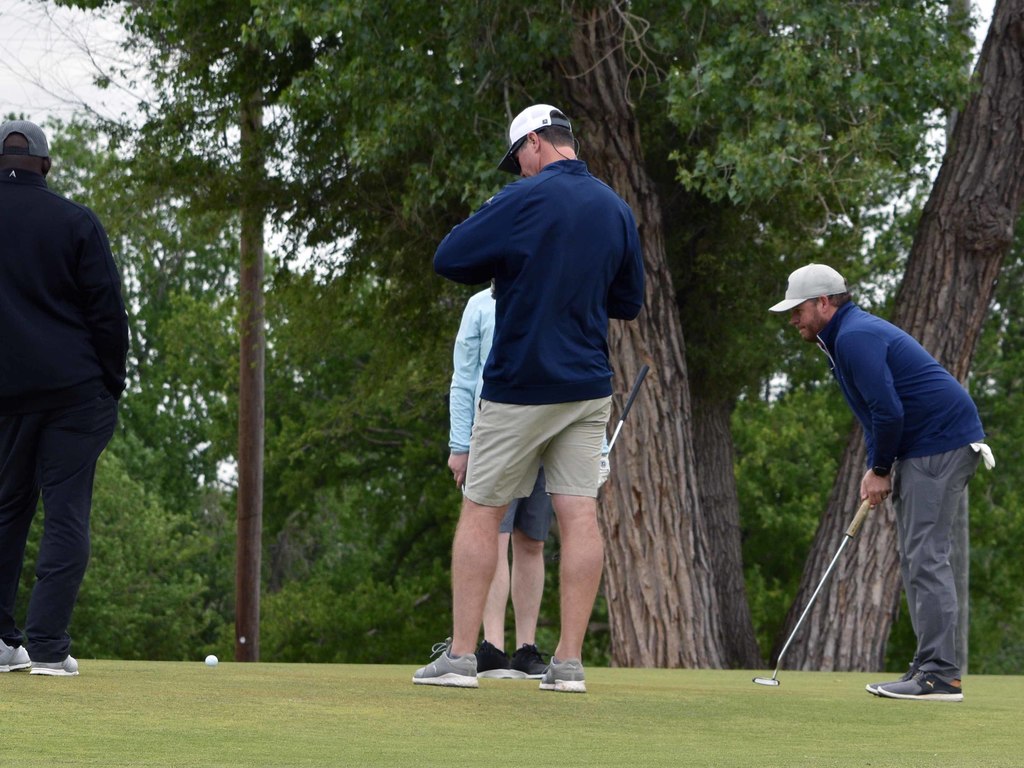 The Vernon High School One-Act play cast will perform their winning play "Typhoid Mary" for two public performances this weekend. The play will be performed at 6:30 p.m., Friday, at the Wilbarger Auditorium, and at 2 p.m., Saturday, at the VHS Cafeteria. Tickets are $5 for either performance. This year the VHS One-Act play advanced out of District and Bi-District, but fell just short of advancing out of the Area competition to the Regional round.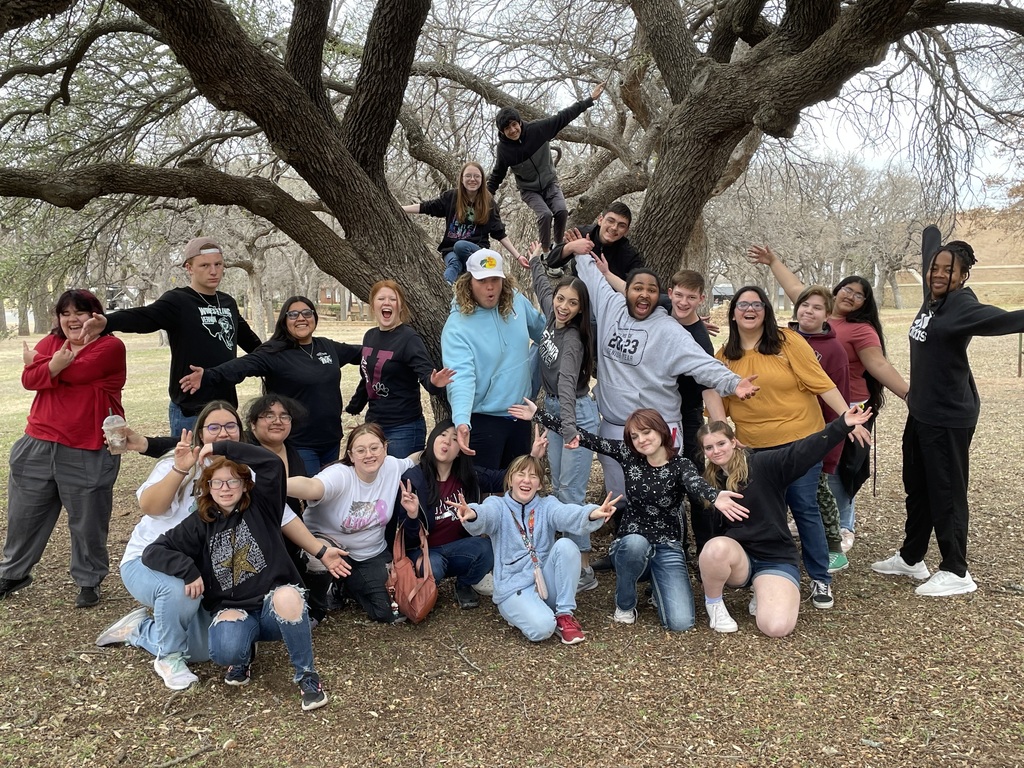 Our FFA students have been working on growing their plants for their annual Plant Sale! The sale will be held on Thursday from 8:30 a.m. to 5 p.m., and on Friday from 8:30 a.m. to 5 p.m., or when sold out. The sale will be held at the FFA Green House on the campus of Vernon High School. Check it out!! They're going to have some great plants. The second attachment includes the list of the plants they will be selling.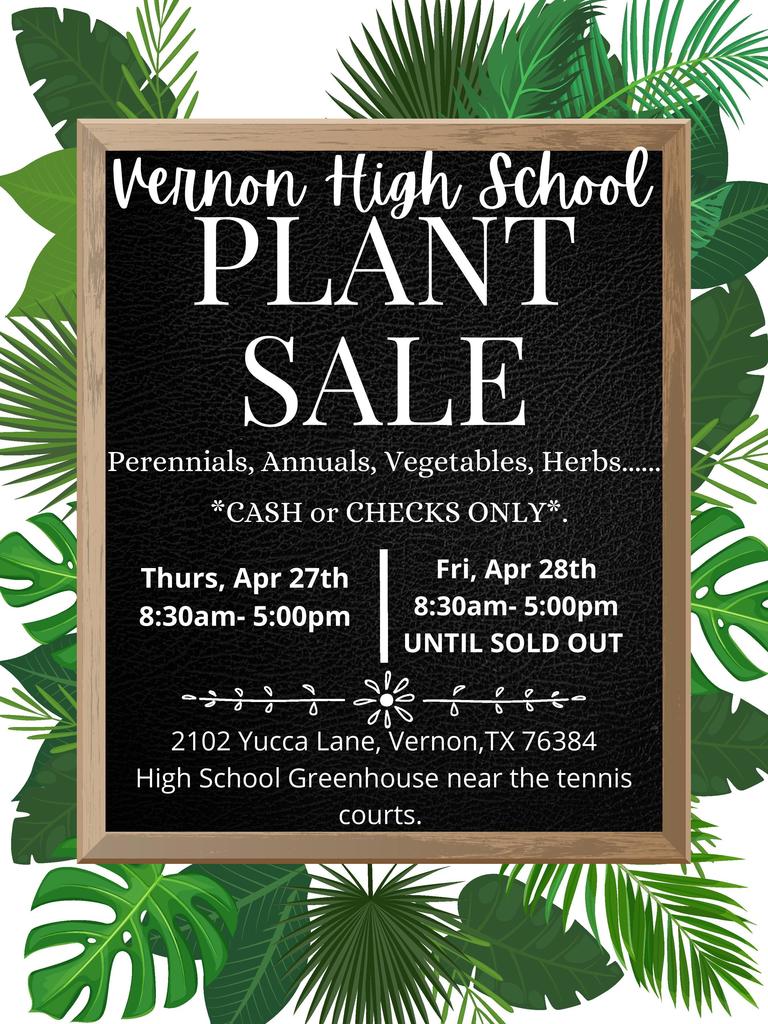 Central Elementary students display signs showing their support for the members of the Vernon Lions tennis team heading to the state tournament as they wait for the vehicles carrying the students to drive by this morning so they can send them off in style!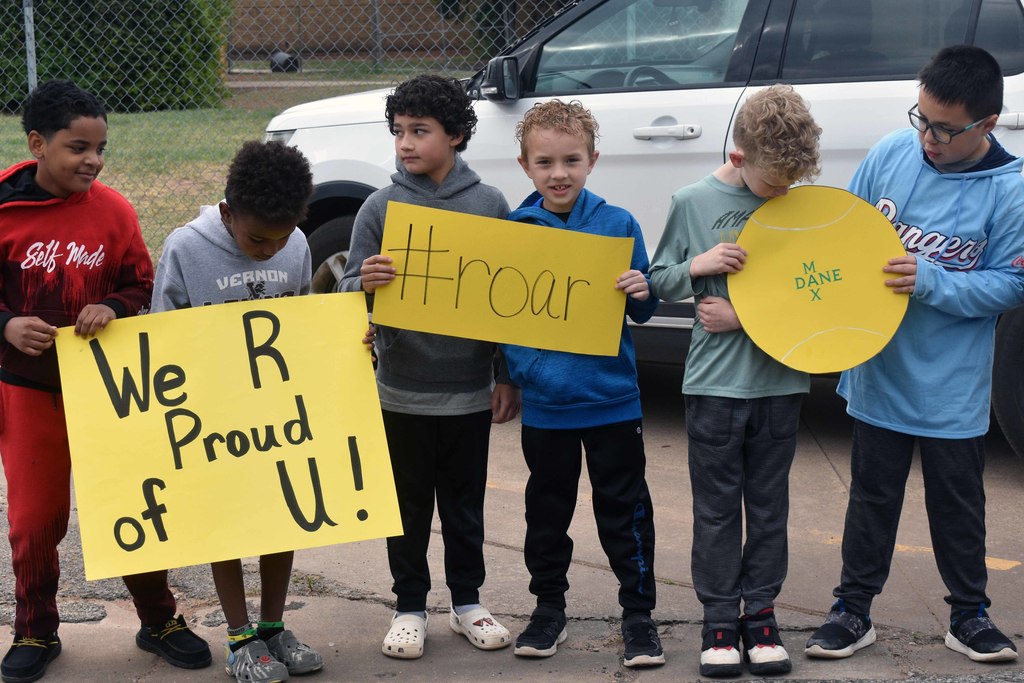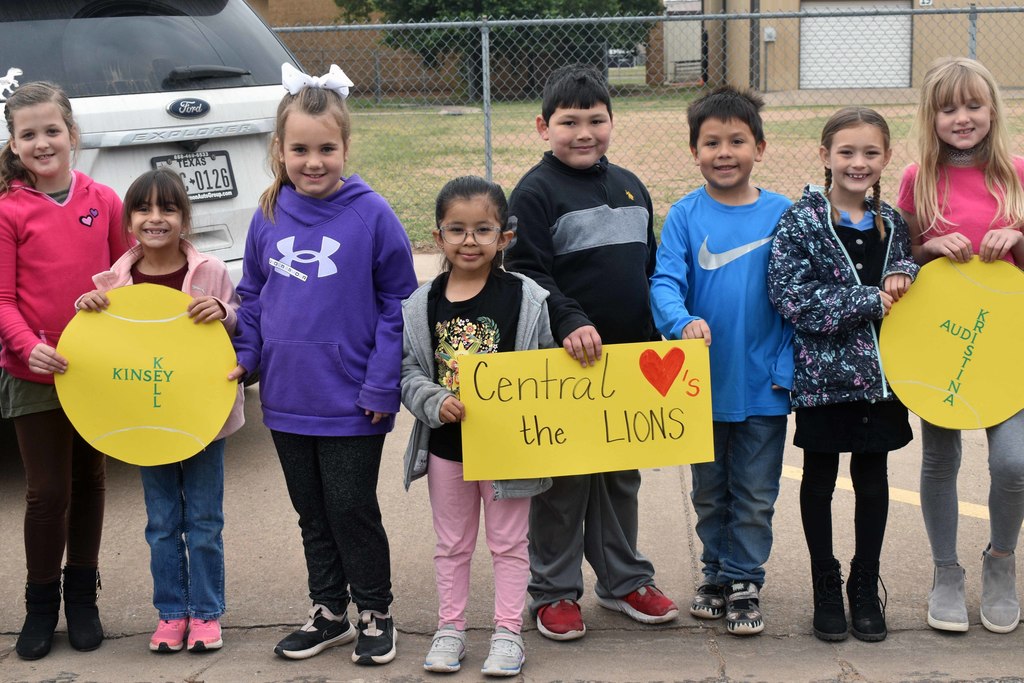 The Lions were originally scheduled to close out their home baseball season at Jabe Brazzle Field Tuesday night, however the game has been moved to today due to a higher chance for rain tomorrow. The varsity game against City View will start at 5 p.m., with the JV game to follow. Between games, a Senior Recognition ceremony will be held honoring this year's four seniors -- Sawyer Brannon, Beau Gearld, Lavery Gonzales and Ayden Smith.
It's not quite summer just yet, but it will be here before you know. Check out the info below on the Vernon Lion Tennis Camp.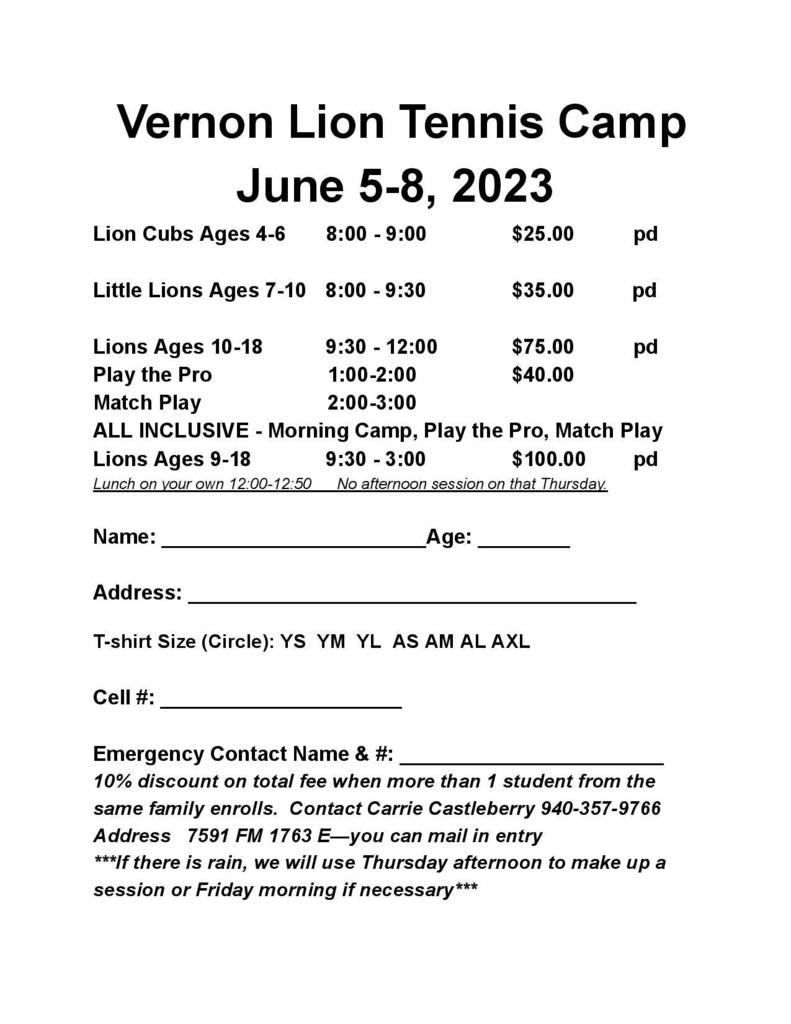 Vernon High School cheerleader tryouts were held last month, and the judges selected 21 young ladies to be members of the 2023-24 cheerleading squad. Next year's cheerleaders, with next year's grade classification, are: (front row, from left) freshmen Alyssa Adams, Natalynn Gomez, Claire Mayo, Ariana Mendoza and Kaydence Smith; (second row) sophomores Zayley Horn, Brooklyn Harjo, Jeana Martinez, Aaliyah Moralez, Olivia Carr, Klancy Sherrill and Abril Torrez; (third row) juniors Emily Garcia and Aubrey Castorena; seniors Marli Limon and Analena Guerrero; juniors Mijah Johnson and Yuleyka Ramirez; (back row) seniors Rilynn Mason and Jairy Vazquez; and junior Courtney Saylor.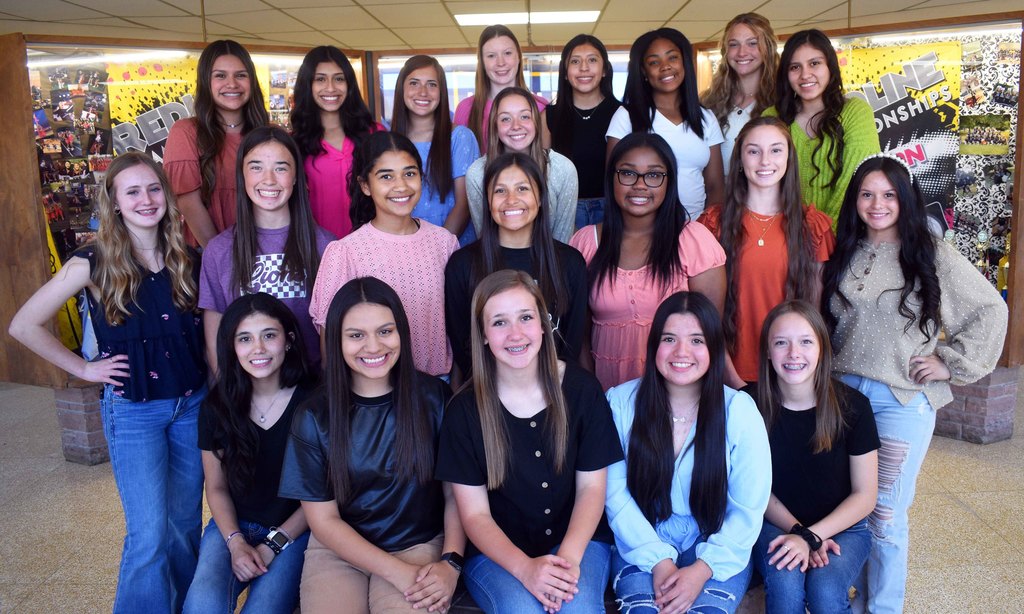 McCord Elementary Teacher of the Year Denise Thomas and McCord Staff Member of the Year LaMisa Moore received certificates of recognition from VISD Supt. Dr. Kermit Ward and McCord Principal Katrina Price during Monday night's VISD Board of Trustees meeting.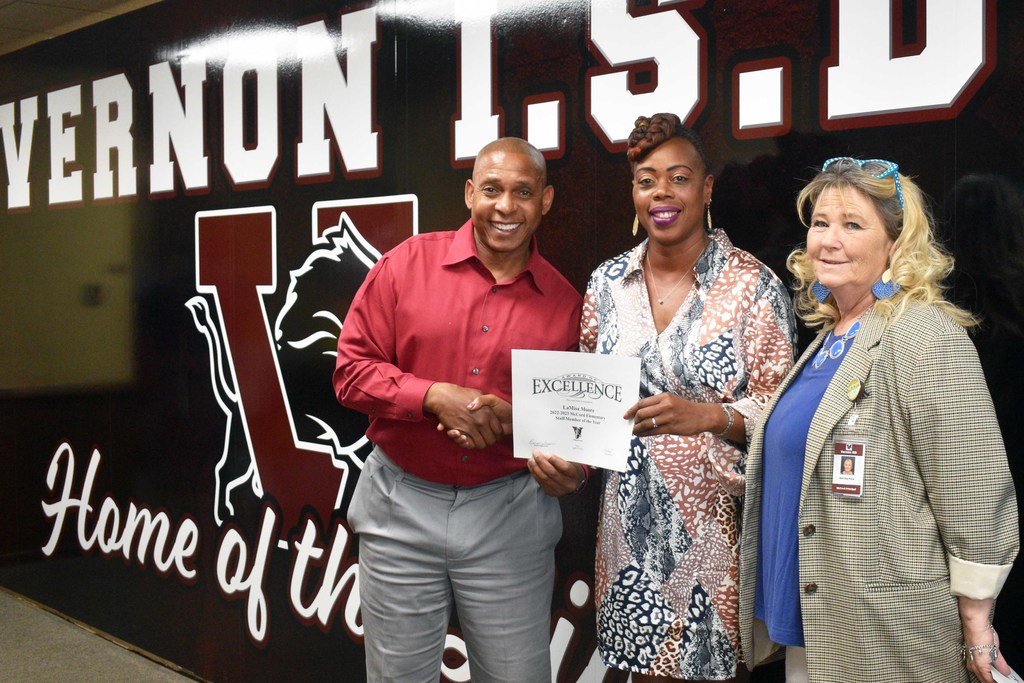 Vernon ISD Teachers of the Year and Staff Members of the Year for each campus were recognized last night by the VISD trustees during their regular monthly meeting. Teachers of the Year for 2022-23 are Doug Patterson, Vernon High School; Misti Dickerson, Vernon Middle School; Courtney Jansa, Shive Elementary; Michelle Spencer, Central Elementary; and Denise Thomas, McCord Elementary. Staff Members of the Year are Juan Lopez, Vernon Middle School; TiSierra White, Shive Elementary; Kelli Coble, Central Elementary; Adela Durham, Vernon High School; and LaMisa Moore, McCord Elementary.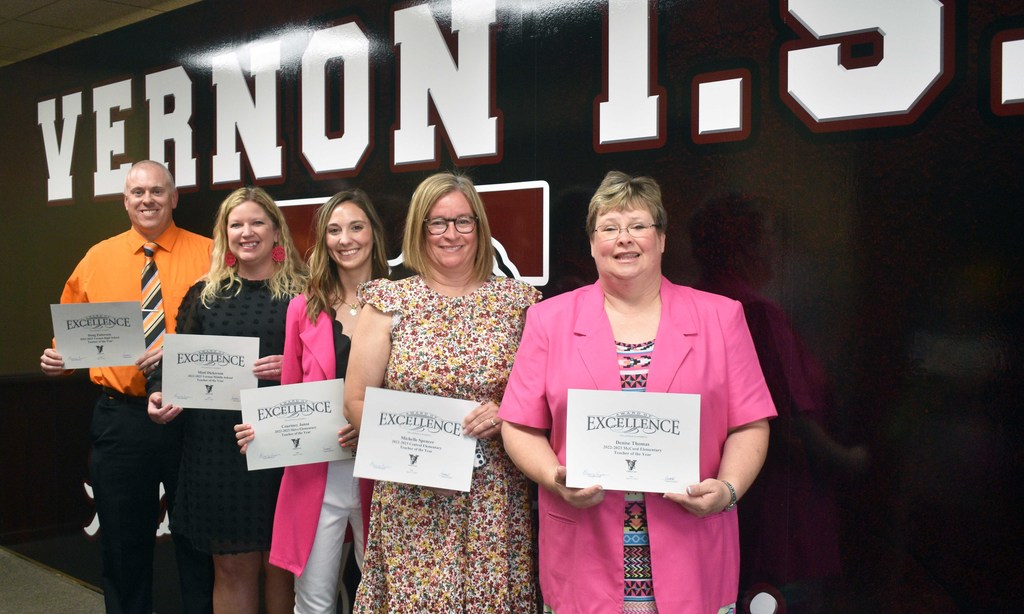 Over the month of March and in honor of Reading Across America, McCord held it's very first Design-a-Bookmark contest. Every student was encouraged to design a bookmark and each class would have a winner. The winner from each class had their bookmark made into a poster and it was mounted for all to see in the cafeteria. It was then the students' job to vote on their favorite bookmark design out of the 19 class winners. The bookmark design with the most votes will be made and distributed at McCord's Library for all students who check out a book. The students let their voice be heard and with 87 votes out of 312, the winner of our 1st Design-a-Bookmark contest is Weston Rosalez! Congratulations!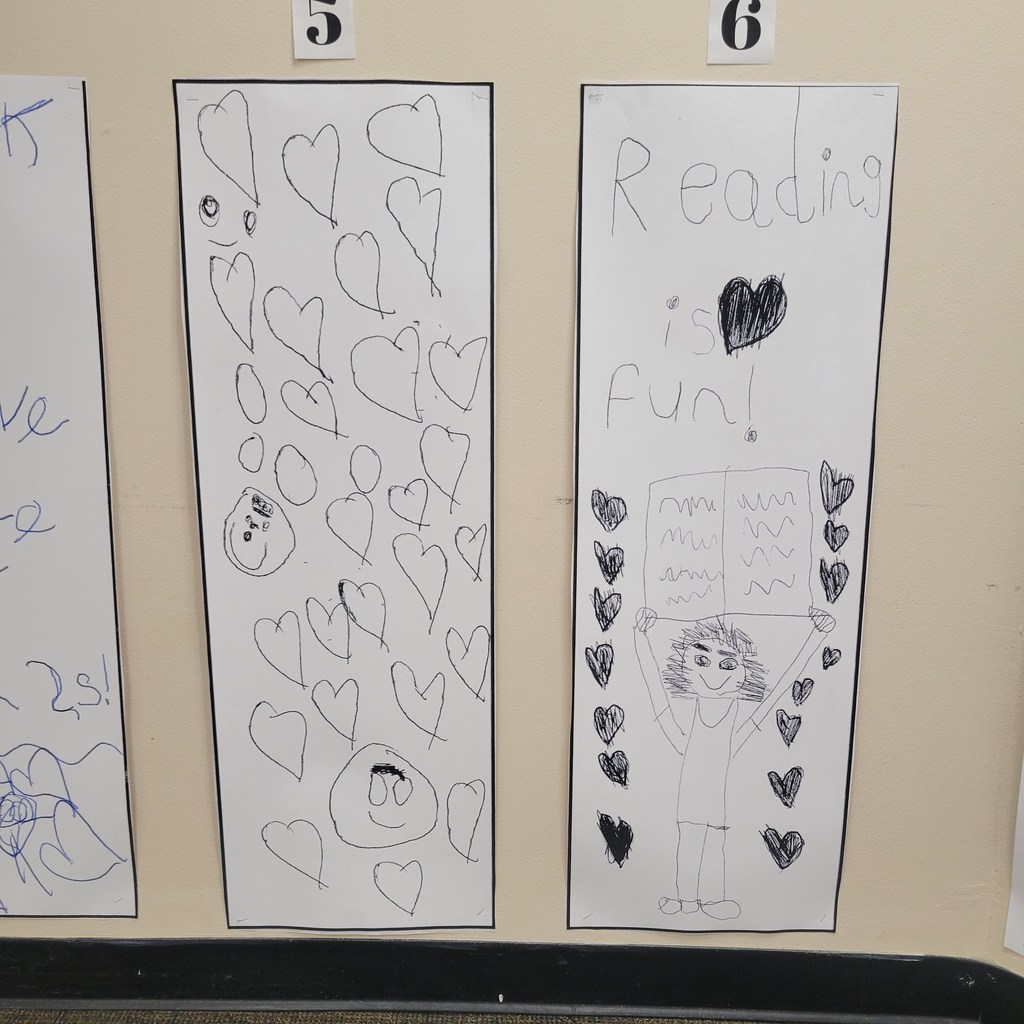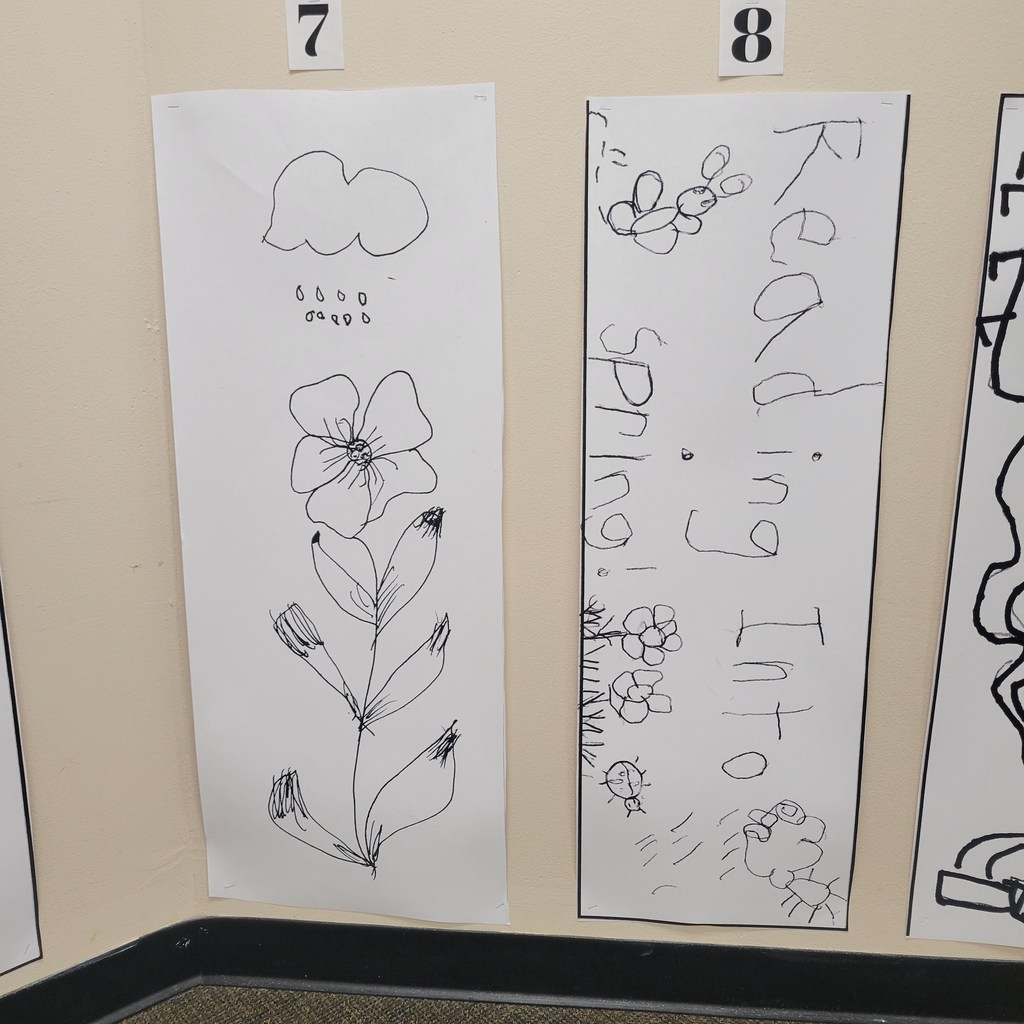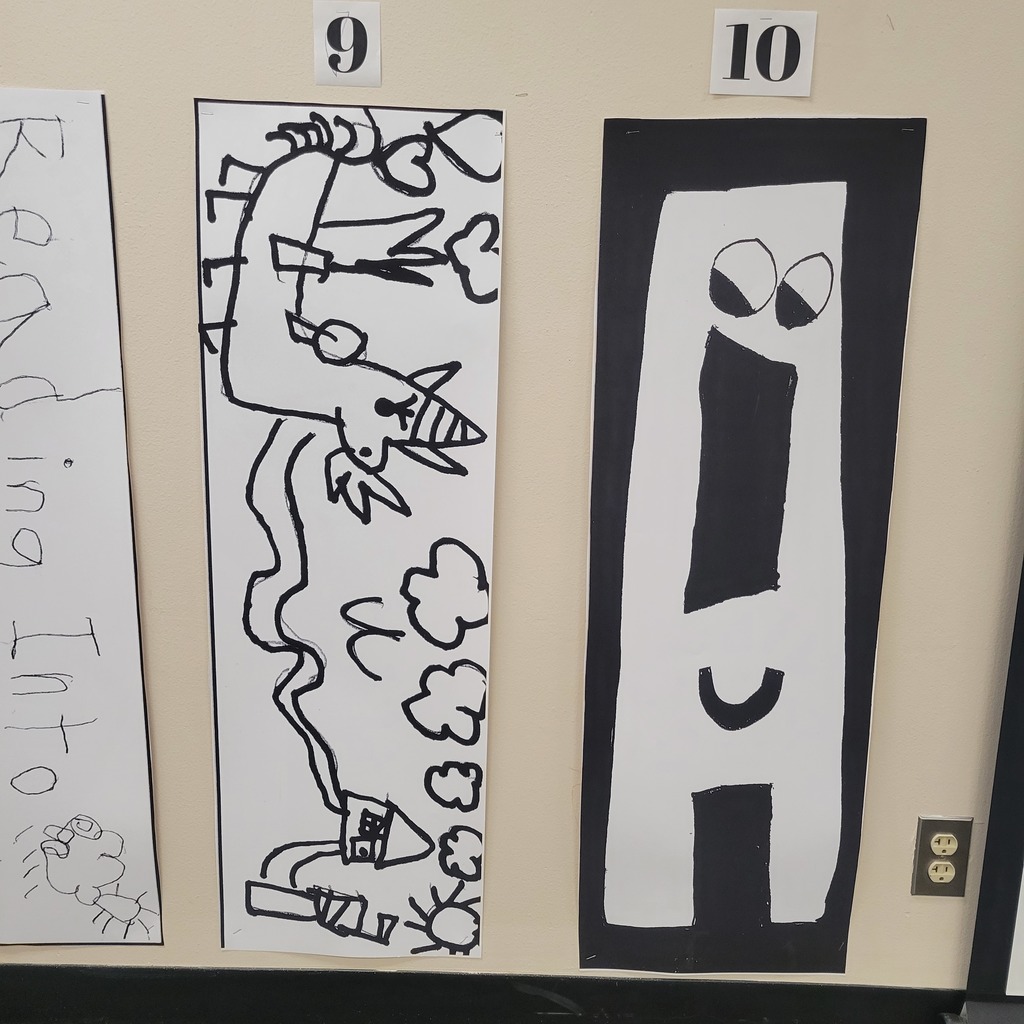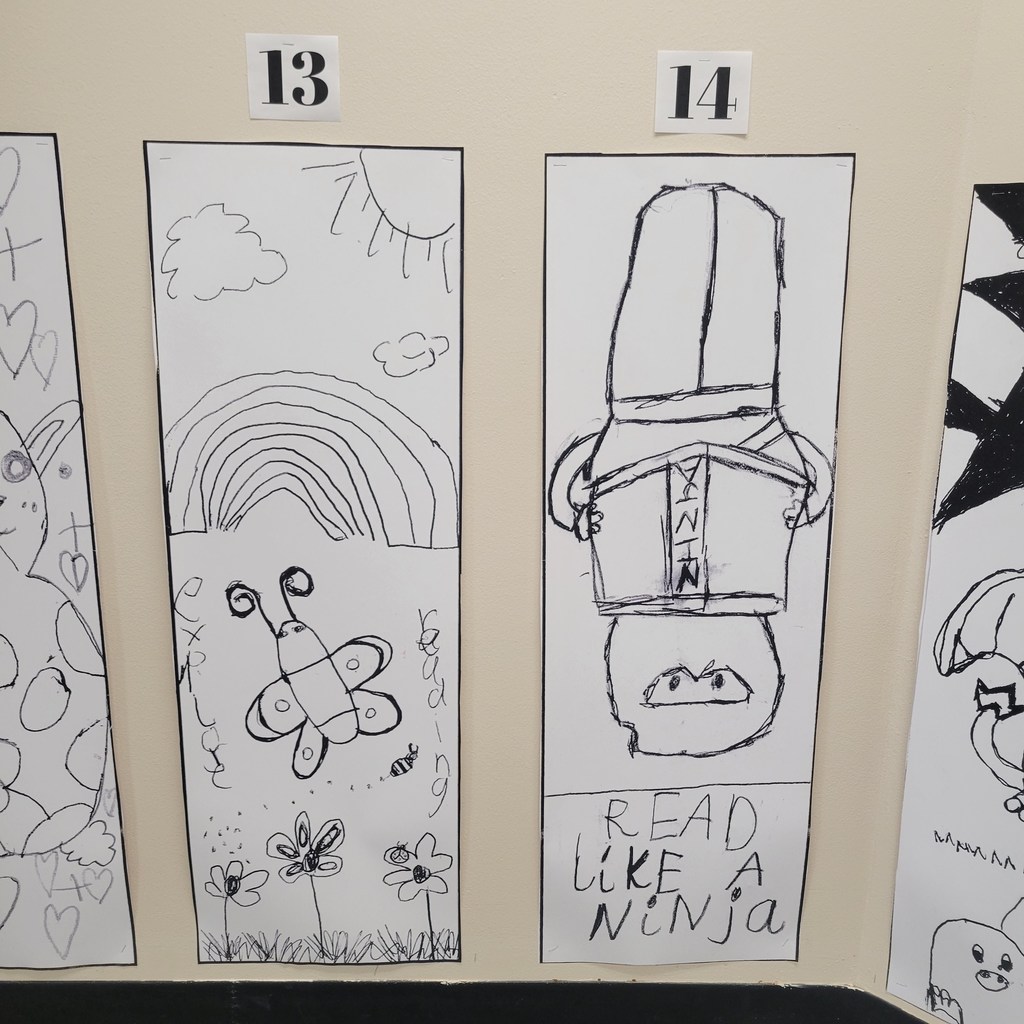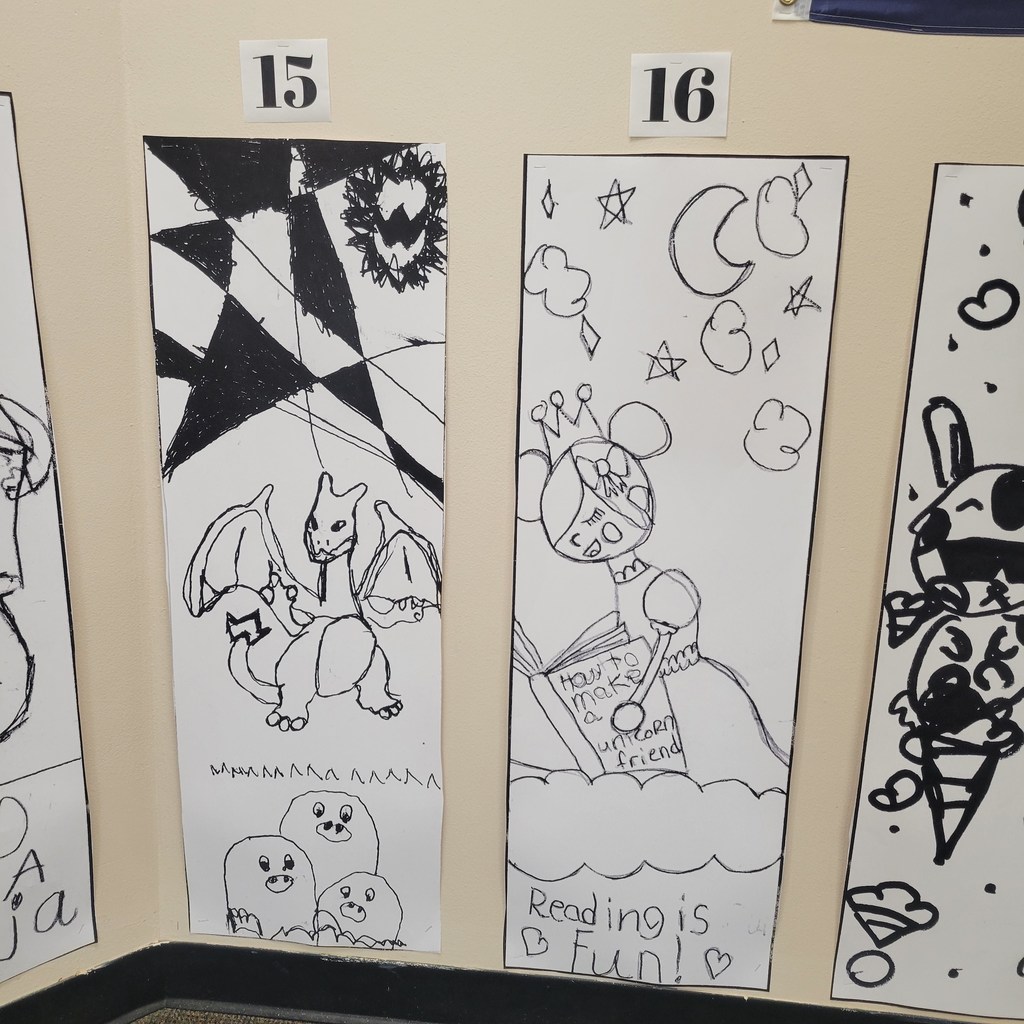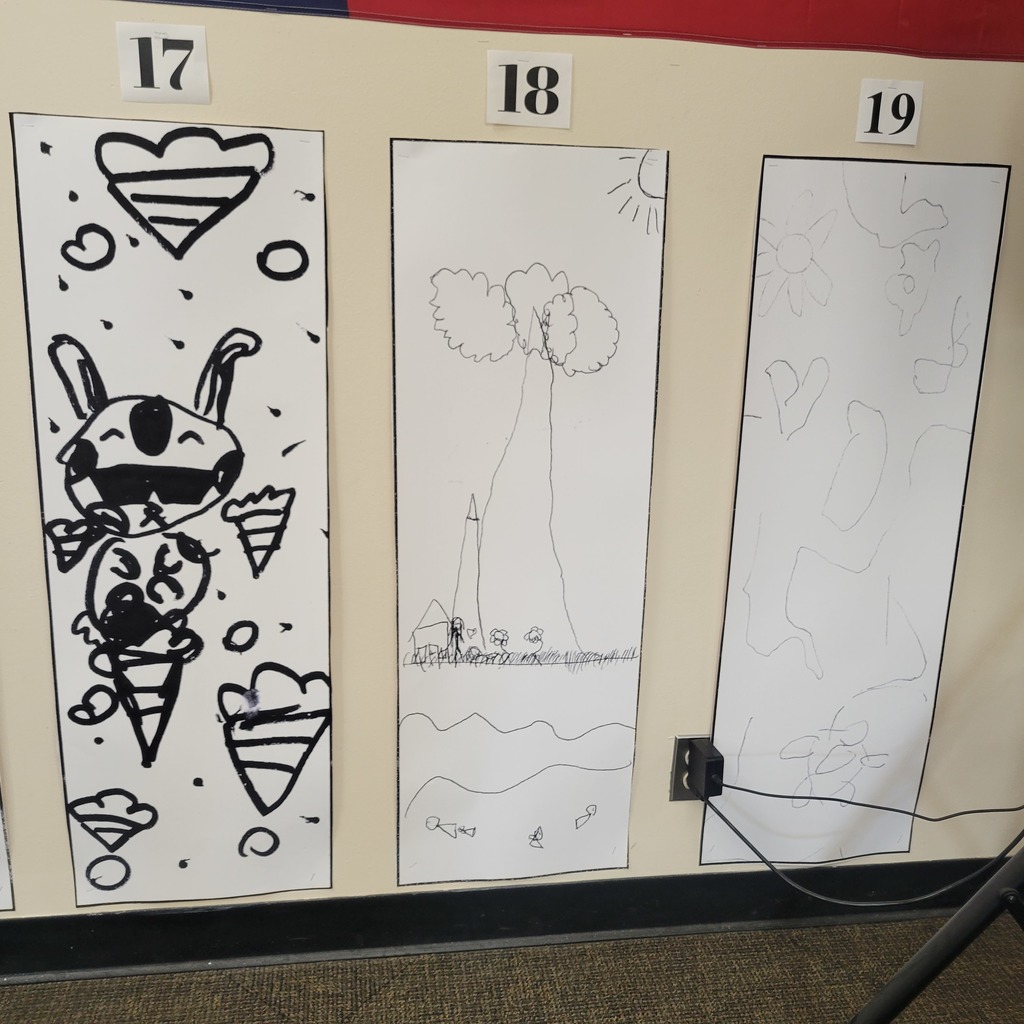 McCord Elementary is proud to announce our Teacher of the Year and our Staff of the Year! Our Teacher of the Year is Mrs. Denise Thomas! Mrs. Thomas returned to her home (McCord) this year after being gone for a while and she has made such an impression on everyone on campus. She makes us smile every day with her witty demeanor and contagious laugh! Thank you, Mrs. Thomas, for bringing your enthusiasm and joy to McCord and our district and making it an even better place. Our Staff of the Year is Ms. LaMisa Moore! Ms. Misa, as the kids call her, has been with us for more than 10 years! She is a major reason why our Pre-K program is so successful. The students love her and respect her just like she does for them. She treats every child as if they were her own and they know they can go tell Ms. Misa anything because she'll listen. Ms. Misa, we are so thankful for your and your dedication to our students. Your sweet spirit and beautiful smile bring so much warmth to our campus and our district. Congratulations!!! These are honors well-deserved by two of McCord's best!!!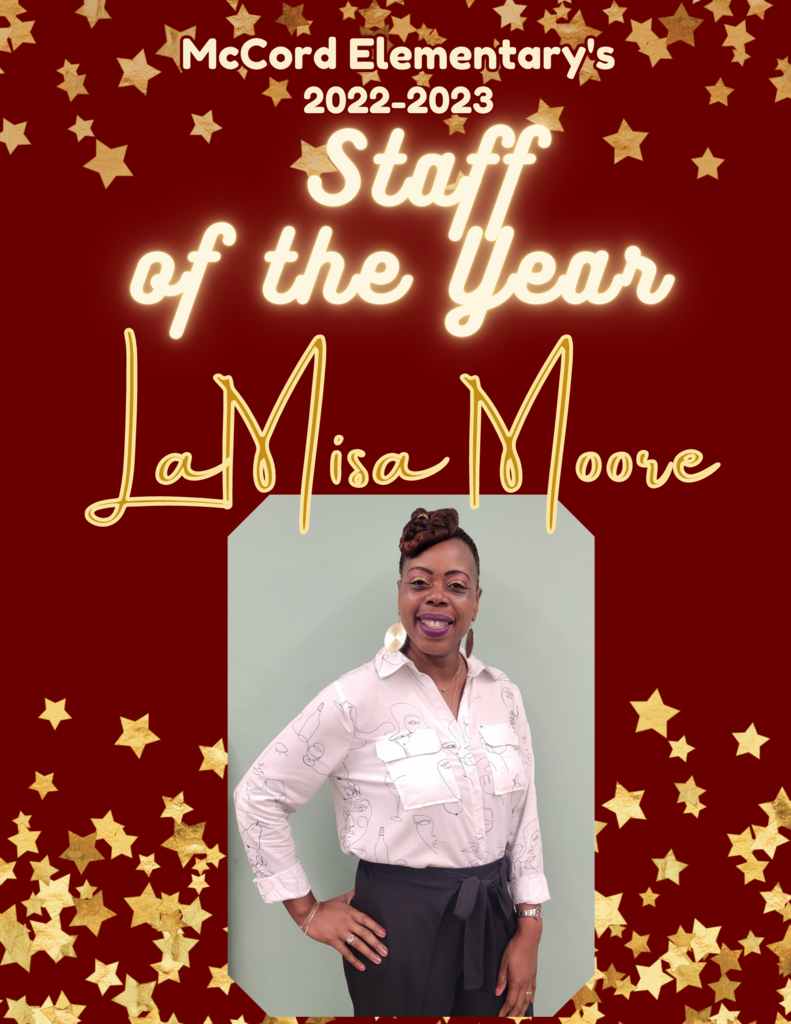 Don't forget Saturday's Library Day at the Carnegie City=County Library for Vernon ISD's Emergent Bilingual -- English as a Second Language -- students in pre-kindergarten through fifth grade.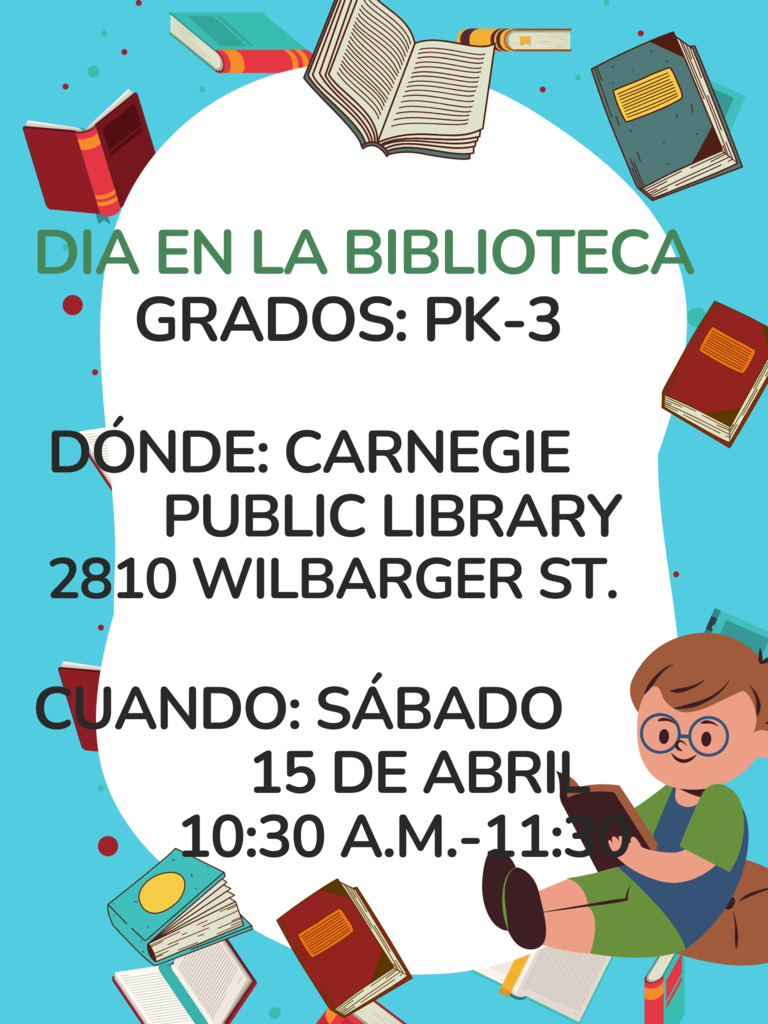 Please be aware that Skyward is doing some updates to improve security of their platform. After this update occurs, you may be required to create a new password for your Skyward account when you log in. We do not know the exact date of this update, but expect it to be within the next week. If you are not prompted to create a new password, then your password already complies with their new updates. We just wanted our parents to be aware in case they see the new password prompt upon signing in to Skyward. This will affect both parent and student logins.